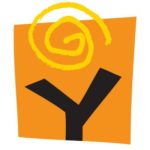 After Expo West, Lisa from Yummy Yammy asked if I wanted to "find" her sweet potato salsa. She was surprised and delighted to learn that I'd already tried her Moroccan Sweet Potato Salsa. I "found" it on Amazon when it was launched.
Yummy Yammy invented sweet potato salsa. They "transformed the humble sweet potato into delicious, nutritious, fun and sophisticated food you can devour every day without [negative] consequences." Founder, and owner, Lisa Johnson spent years perfecting the recipes for her line of 100% sweet potato salsas after trying to add more sweet potatoes to her family's meals.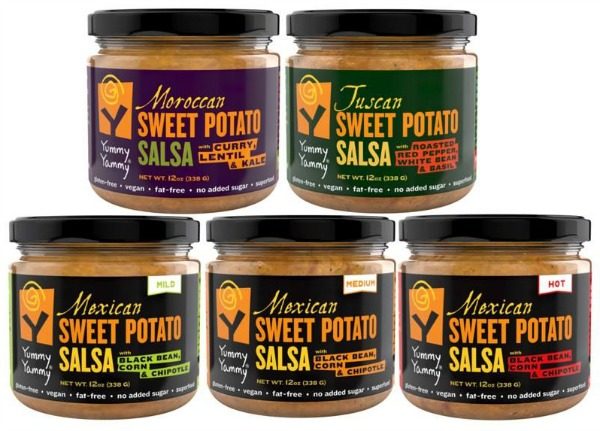 Yummy Yammy salsas are gluten free, vegan, fat free, contain no added sugar and are packed with superfoods. Even better news, the whole jar is only 250 calories! You can use them on your chips, veggie sticks in your burritos and on everything GUILT FREE!
They now offer five varieties:
Mexican Sweet Potato Salsa with Black Beans, Corn & Chipotle (in Mild, Medium & Hot)
Tuscan Sweet Potato Salsa with Roasted Red Pepper, White Bean & Basil
Moroccan Sweet Potato Salsa with Curry, Lentil & Kale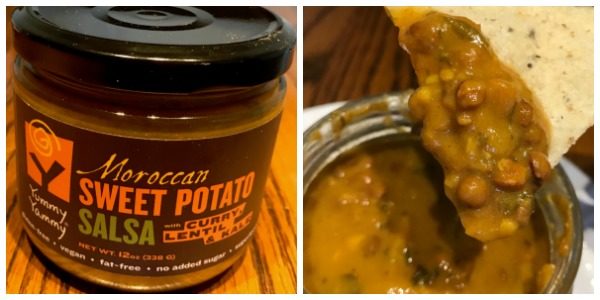 I tried the Moroccan after I did my elimination diet. Onions and black beans are a "no, no" for me, so this salsa is perfect for me. The ingredient list is simple: sweet potato, lentils, water, lemon juice, kale, garlic, lime juice, curry, salt, cayenne, citric acid. That's it! I used it as a dip, in wraps and on salmon. It was also yummy with eggs and greens for breakfast. There are more great recipes online.
Amanda tried the Tuscan Sweet Potato Salsa. She said, "Allison and I (plus the boys) chowed down on this last night. The ingredient list is phenomenal and even the boys agreed that it was 'very tasty.' Allison made the excellent point that the term salsa is a bit misleading. It was denser and more filling (thanks to the beans!) than any salsa we've ever eaten. It is, however, a delicious dip. We ate with chips but would probably be excellent with pita… and lots of other things."
Kristin and Jason tried the Mexican Sweet Potato Salsa. She said, "It was delicious! It was the perfect balance of sweet and spicy. I tried it first with chips, but then started to putting it on anything and everything I was eating – eggs, salad, wraps. It felt healthier and more substantial than regular salsas."
Lisa offered to send one lucky reader a three pack like I received.  Please use the Rafflecopter below to enter. The giveaway is open to US residents, 18 years of age or older and is void where prohibited. The giveaway will be open through 8/3. Winner will be selected and notified on 8/4.
Don't want to wait? You can find Yummy Yammy at these stores and on Amazon. You can also follow them on Facebook, Twitter and Instagram.
Please note: I was offered samples of Yummy Yammy salsa for editorial consideration. I was not otherwise compensated for this post. All opinions are my own. This post contains an affiliate link for Amazon. If you use this link, I will receive a small commission.