It's been a while since I've tried a Popsugar Must Have box. I couldn't resist checking out the "Ultimate Must Have Box" deal via Gilt City. The "Ultimate Must Have Box" is a compilation of much loved items from the boxes from the previous year. Popsugar, like FabFitFun, is hit or miss for me. Generally, I like the items, but don't have much use for them.
The box is no longer available to buy, but was on sale for $50 on Gilt City. I was able to get some cash back from ebates and had a credit, so I decided to roll the dice. [You can get $25 off your first Gilt/Gilt City purchase with code GIVE25 and this link.]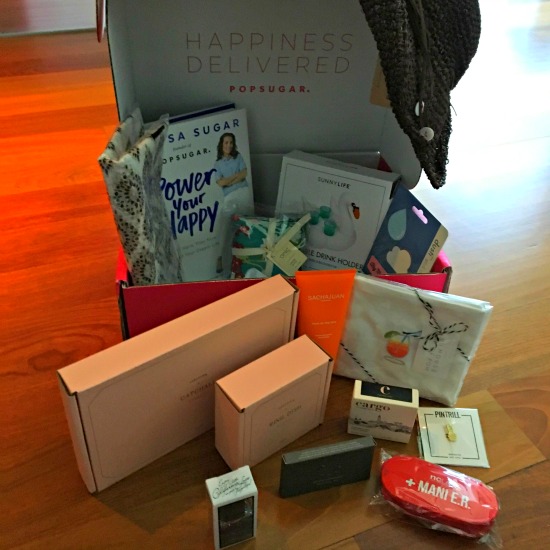 The Ultimate Must Have Box I received contained:
If you look at the retail value of these items, it's over $385! I have to say, though, compared to recent FabFitFun boxes, these items aren't as much for me. So, here's what I'm going to do. I'm going to keep the book and the Odeme Catchall and Ring Set because I like them and they're heavy to ship. I'm going to send the remaining items – nearly a $300 retail value to a lucky reader.
Want to enter to win? Please use the Rafflecopter below. The winner must be a US resident, 18 years of age or older and the offer is void where prohibited. The giveaway runs through Weds. July 19. A winner will be selected and notified on July 20th.
Which item(s) would you have kept for yourself?
Please note: This post is not affiliated with Popsugar. I am giving away items I purchased myself. This post contains affiliate links for Popsugar, Gilt City and ebates. If you use these links, I will receive a small commission/referral fee.