It's Friday, so I'm linking up with Running on Happy and Fairytales and Fitness for the new Friday Five 2.0. July is a "free" month, so I'm going to share five health and beauty finds that I'm checking out next. I don't share health and beauty finds much, but I do love trying them!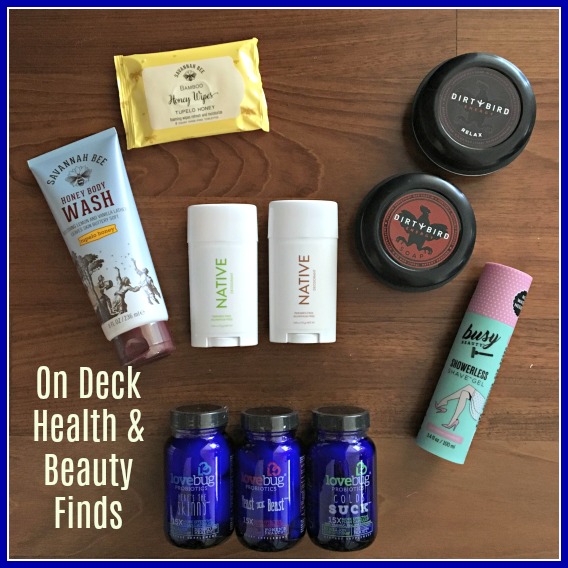 Five On Deck Health & Beauty Finds on Deck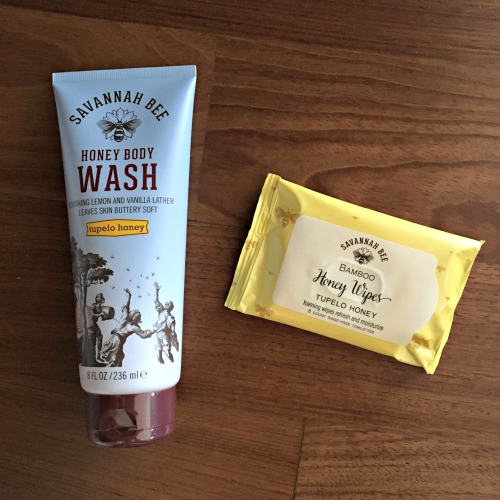 1. Savannah Bee Honey Body Wash and Bamboo Honey Face Wipes – Savannah Bee Company makes all natural home, beauty products and gourmet products. Key ingredients including honey, beeswax, royal jelly and propolis.  I love their hand cream and lip balm, so I'm super excited to try the body wash and the bamboo face wipes. I'll let you know what I think soon!
You can keep up with Savannah Bee on Instagram and Facebook.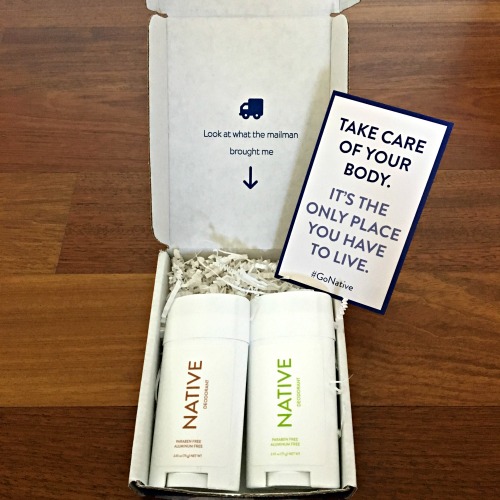 2. Native Deodorant – Native Deodorant is an all natural deodorant brand that contains simple ingredients including beeswax, baking soda, coconut oil and shea butter. These ingredients naturally fight odors. They recently launched new seasonal scents. I got Coconut & Vanilla and Cucumber & Mint to try. Stay tuned for a full review and giveaway.
You can keep up with Native Deodorant on Instagram and Facebook.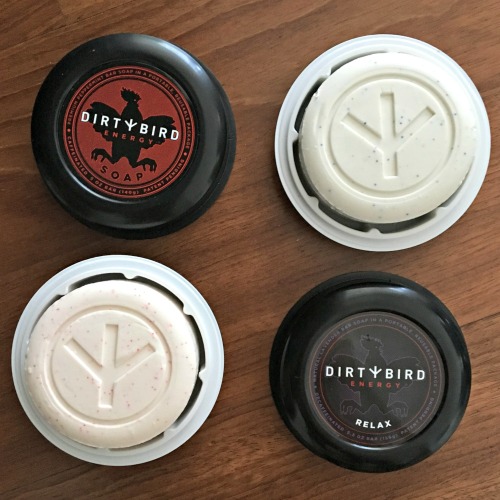 3. Dirty Bird Soap – Dirty Bird makes all natural soaps made with premium oils to "restore and revitalize your mind and body after a tough workout or long day at work." The energy soap contains caffeine and has natural oils including peppermint and coconut. The relax soap has an aromatherapy blend of lavender and chamomile and ylang ylang to help you get a good night's sleep. They smell great and come in a cool, reusable container, too. The Husband and I are going to try these and we'll provide a full report.
You can keep up with Dirty Bird Energy Soap on Instagram and Facebook.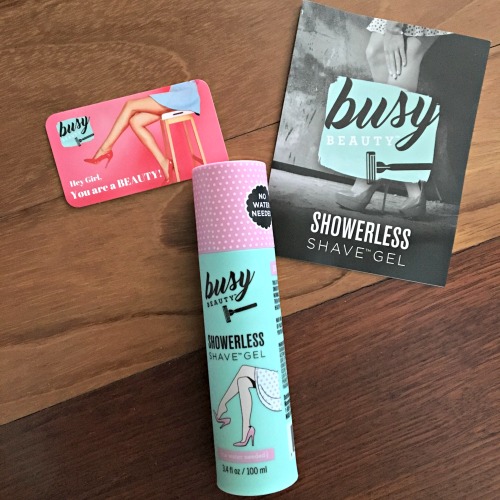 4. Busy Beauty Showerless Shave Gel – Busy Beauty sent me their Showerless Shave Gel. It's a 2-in-1 shaving
gel that lets you shave with no water. Some people are calling it "the dry shampoo of shaving gels." After you shave it doubles as a moisturizer. I have to admit, I didn't know I needed this but I'm game to try it! I'll keep you posted.
You can keep up with Busy Beauty on Instagram and Facebook.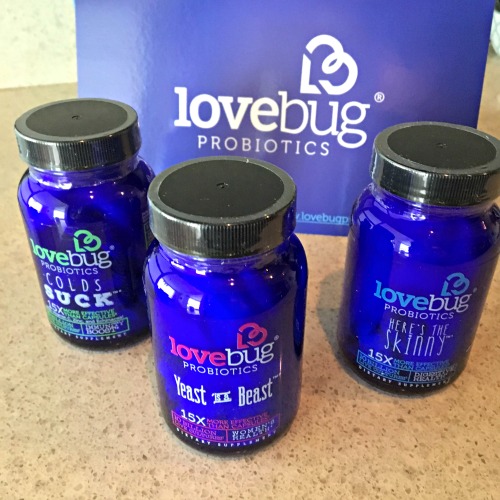 5. Lovebug Probiotics – LoveBug recently launched a new line of probiotics. They have clever names like "Colds Suck" and "Here's the Skinny." More importantly, they are a woman owned company company that is "firmly rooted in science". Their research has led to develop a line of products with "blends of probiotic strains shown to have health advantages with a patented delivery system designed to offer the greatest benefit to your body." They make a variety of products for the whole family. I'll check these out and keep you posted!
You can keep up with Love Bug Probiotics on Instagram and Facebook.
Which one of these products are you most interested in and why?
Have a great weekend!
Please note: I received these products at no cost in exchange for editorial consideration. I was not otherwise compensated for this post.