Currently… A post on "things of the moment" for me (#17). [Inspired by Marcia and other bloggers.]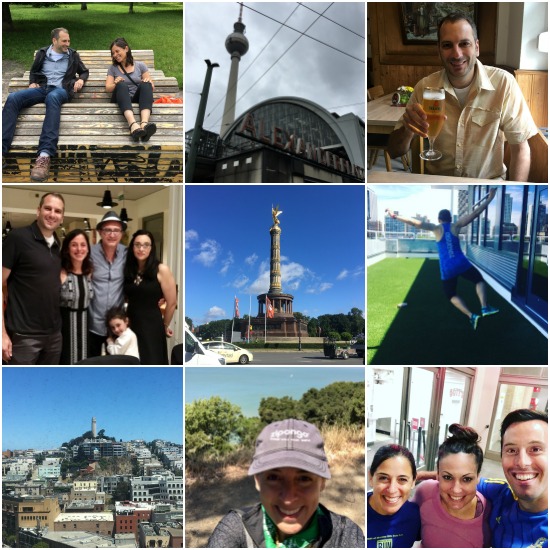 State of things: Another year is flying by! I typically write these posts every other month, but this is the first since March. We've been on the go a bunch and loved our trip to Berlin. I loved Amanda's (runner and product tester extraordinaire) wedding in Rhode Island and enjoyed a bunch of work travels. We also had my SIL, BIL, nephew and niece in town for a visit and are expecting our in-laws next weekend. Busy! As always, I'm happy to have a few weeks in a row (mostly) at home. I'm getting into the swing of things at work and am happy to still have time for the blog on the go. How are things by you?
Books: I crowd sourced a huge list of books from my Facebook friends for book club recommendations.  I recently read (and listened via Whispersync) to Laurie Frankel's This Is How It Always Is. I recommend it! I downloaded Amor Towles new book A Gentleman in Moscow. Otherwise, more mind candy for me (read – police procedurals and suspense stories). Have you read anything good lately? [Please note: this section includes Amazon affiliate links.]

Movies: I watched Moonlight on the plane home from Germany. I think that's all I've seen since the Oscar push. Hard to believe! Have you seen anything good lately?
TV: We watched the newest seasons of House of Cards and Orange is the New Black. I hate to say this but both of these have jumped the shark for me. I liked the last few episodes of OITNB, but given the state of the world struggled with House of Cards! Have you been watching? Anything else good for us to put on our list?
Website/Podcast: I've been listening to some good audio books from Audible and my usual awesome podcasts.  I'm excited for the new season of Homecoming from Gimlet media. I recently downloaded a few new podcasts to check out: #WeGotGoals, The Vanished Podcast and Rabbits. I'll let you know what I think! Have you heard anything good lately?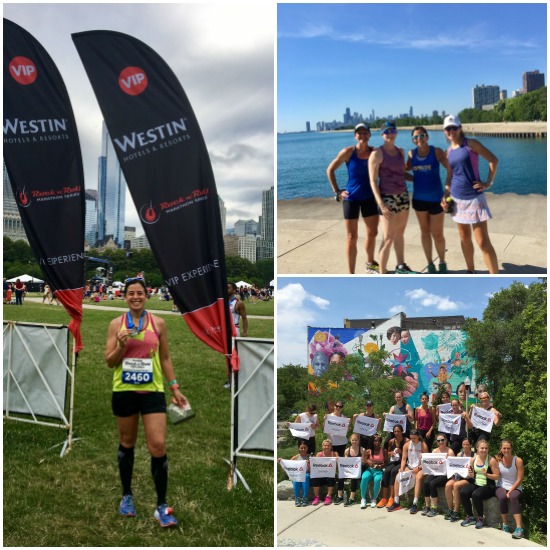 Run:  I'm still on my run for fun plan until the end of July. I'm not great in the heat and humidity and I'm still feeling very burnt out despite cutting back. We'll see what happens. I'm still planning to train for NYC Marathon and will likely take December and January off from running entirely to see if I can kick this malaise. I had a really unexpectedly fun run at the Rock n Roll Chicago Half last weekend where I was a VIP. I had a miserable, sweaty run at the Big10K today, but had fun catching up with many friends. I'm planning to run the inaugural new Empowered Race Series Half Marathon in San Francisco on 8/6. There is a 10K, 5K, Half and lots of yoga and fitness fun. Check it out here. You can see my 2Q2017 running recap HERE.
Non-Run Workouts: I was "Pink Team" captain at the inaugural Reebok Sweat Crawl with A Sweat Life. We worked out at Zen Yoga Garage, Shred 415, Training Revolution and Reebok Chicago. It was great to hang out with my A Sweat Life Ambassador Crew, meet more fitness buddies and to get another great workout. I've been going to my personal trainer once a week and I'm still doing Pilates once a week. I need to work spin and yoga back into the rotation as well. Have you tried anything new?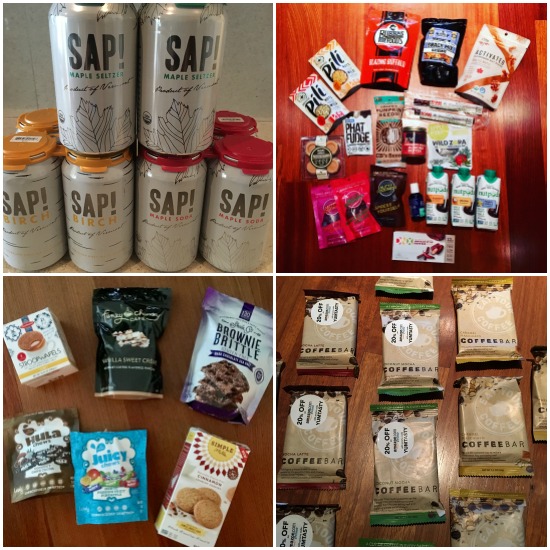 Food/Drink: As always, I have lots of new foods and drinks on hand to try! I've been enjoying Birch Water and Maple Seltzer from Sap! I got an awesome order fro Barefoot Provisions with some old faves and new finds. Check out my Instagram post for more details. I'm sharing some awesome goodies I got from Sweets & Snacks from Daelman's, Funky Chunky, Brownie Brittle, Lovely Candy Co. and Simple Mills HERE. I won some Coffee Bars from Eat Your Coffee in a giveaway. Anyone want to try some? Leave a comment and let me know.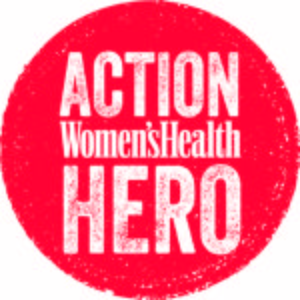 Excitement:  I was selected as a Women's Health 2017 Action Hero! I'm not exactly sure what it entails, but I know I will be an ambassador for one of my fave races Run10Feed10 and will have a code for readers so stay tuned! What's exciting by you?
Pet Peeve: When things at work (policies/holidays) change mid-year with no explanation. I like to know what I'm being paid a bonus on/when I have time off to plan work/life! What is irking you lately?
Wish(es): Selfishly, I'm hoping the fall weather will bring my running mojo back. I fear that it won't and that I'll have to take a break/make some changes. We'll see. What are you wishing for?
What is keeping you busy these days? Please share in the comments!
PS. Don't forget to enter my great giveaways.