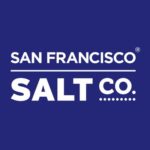 I discovered the San Francisco Salt Company on Instagram. I learned that they make sell two of my favorite things – Epsom Salts and sea salt. Sign me up.
SF Salt Co. was founded in 2002. They're dedicated to "providing a salt of the Earth experience." Their core mission is to "increase [their] customer's understanding of the wondrous benefits of salt." They sell on Pier 39 in San Francisco and worldwide online. They offer a variety of gourmet salts for cooking and bath salts.
I bought all of the varieties of the EpSoak bath salts. They did not disappoint! Epsoak is made with premium grade Epsom Salt (magnesium sulfate). They say (and I agree) that "Soaking in magnesium sulfate has wonderful benefits for the body and mind. Soothing tired muscles, boosting mood, detoxing the body, reducing inflammation and helping with sleep are just the beginning." I'm a huge fan. I just ordered some more from Amazon.
I met the nice folks from SF Salt Co. at Expo West. I told them how much I LOVED EpSoak. They gave me some sample packs and offered to send me some of their best selling Himalayan Sherpa Pink Sea Salt to try. Himalayan salt is a nutrient dense, naturally harvested salt. The extra fine sample they sent me is intended to be used like table salt.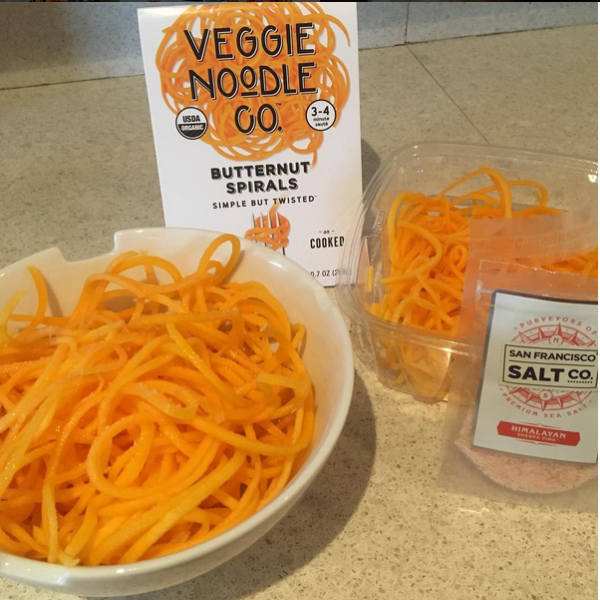 I've been using the Himalayan Sherpa Pink salt in/on…everything. The extra fine salt is their best seller. They recommend it for "finishing your favorite dish or snack." They say, "the grain sizes provide a perfect blast of flavor without overpowering the palate." I sprinkle it on my veggie noodles, roasted veggies and hard boiled eggs. These are three of my mainstays. It's another winner from San Francisco Salt Co.
You don't have to take my word for it. I'm going to send one lucky winner a 4 oz. glass shaker of Himalayan Sherpa Pink from SF Salt Co. Winner must be a US resident, 18 years of age or older and this offer is void where prohibited. The contest runs through June 16. Winners will be selected and notified on June 17. Please use the Rafflecopter below to enter.
Don't want to wait? You can get all of SF Salt Co.'s gourmet salts and bath salts on their website. You can also buy SF Salt Co. products on Amazon (Prime Eligible). You can keep up with SF Salt Co. on Facebook, Instagram and Twitter.
Please note: I purchased the EpSoak products myself and was given a sample of Himalyan salt at no cost in exchange for an honest review. I was not otherwise compensated for this post. All opinions are my own. This post contains an Amazon affiliate link. If you use this link, I will receive a small commission.