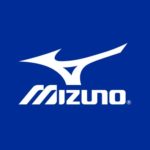 I love when an email comes through asking if I want to try new shoes from Mizuno. Do I? Of course, I do! I tried the Wave Rider 20 last fall (review). I'm a big Wave Rider fan and the 20s are a very good fit for me. I've been rotating them in ever since.
As a Fitfluential Ambassador, I was offered the opportunity to try the new Wave Sky in exchange for an honest review. Cha ching! I'm always looking for shoes that will work for me and I'm a huge Mizuno fan. It's a win-win.
The Wave Sky is a new neutral, cushioned shoe from Mizuno. They say:
Maximum cushioning meets maximum comfort in the new Wave Sky, built for neutral runners. A full length U4icX midsole works in harmony with new cloudwave technology for a plush and lively ride.
I was wondering what the difference was between the Wave Sky and Wave Rider. Both are neutral and the description is similar. I wrote in a Q & A on the Mizuno website.
My question: "What is the difference between the Wave Sky and the Wave Rider? How much does the Wave Sky weigh? (Women's)"
Mizuno's answer: "The Wave Sky, weight 9.3oz, will be the maximum cushioned neutral shoe with a softer, more plush feel. The Wave Rider will be a moderate cushioned neutral shoe and weight 8.3 oz."
I took the Wave Skys for a few short test runs. They were comfortable right out of the box. That's a win. I know that these are more cushioned that the Wave Riders, but they feel more firm to me. Perhaps it's the slightly higher weight. I'm not sure. That said, I'm a fan of the ride – and I like the looks, too.
I decided to give the Wave Skys a try in the Ridge Run Challenge. What's the Ridge Run Challenge? Well, you run a 10K race at 8:00 AM and then a 5K race at 9:30. Why? Why not. It was a beautiful day for some racing and the Wave Skys handled really well.
After taking these through the paces and some races, I'm going to add them into my rotation for mid – longer runs. The cushioned ride and reasonably light weight is perfect for distance. I also like to wear them at the gym. They're great for HIIT workouts and mixing strength and cardio.
You can find out more and buy some Wave Skys here. You can keep up with Mizuno Running on Facebook, Twitter and Instagram.
Do you need a new "maximum" cushioned trainer? This is a great one to try!
Please note: I received these shoes at no cost and received a small fee in exchange for an honest review. All opinions are my own.