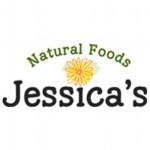 You may remember Jessica's Natural Foods from my raves about her amazing granola and all natural syrups. My running buddy, Kristin, turned me on to her amazing gluten free granola and I have been loving it ever since. I hooked Susie on it, too! Now, Jessica's is back with a new gluten free flour blend and three gluten free baking mixes.
As a reminder, Jessica's is made is a gluten free facility using non-GMO ingredients. They also donate 5% of profits to these great charities.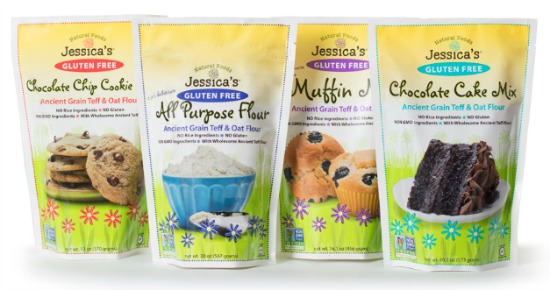 Jessica's has a new Ancient Grain Teff & Oat Flour Blend and three yummy baking mixes. The mixes are for chocolate chip cookies, muffins and chocolate cake. Amanda's on a baking kick so she made the cookies and blueberry muffins.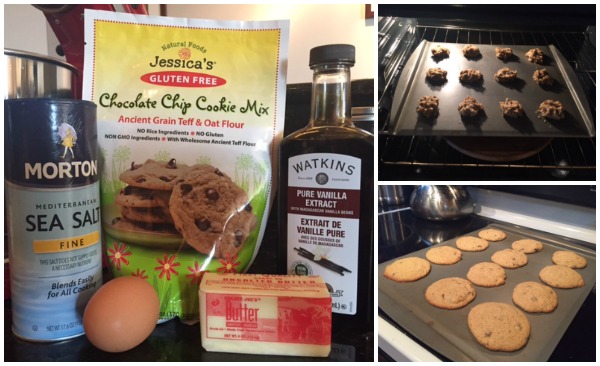 First, Amanda made chocolate chip cookies. She said, "I've been using teff and oat flours a lot more in this last year. Jessica's makes things easy and you only need 3 additional ingredients: butter, egg and vanilla. They recommend salted butter, which I never buy, so added a bit of sea salt too! The batter was DELICIOUS and I may have eaten a cookie's worth of just that. They cooked quickly and evenly and passed 'the man test.' Joe said, 'These are delicious. Basically, they taste like a normal cookie and that's good.' I'm slowly converting him, one baked good at a time!"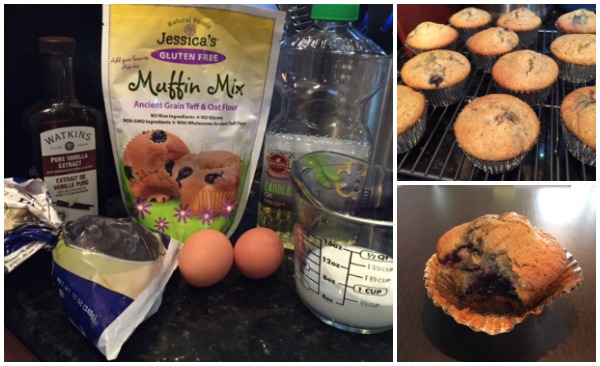 Next, she made blueberry muffins and brought some to a race we ran. They had not tried them yet, but Joe said, "they smelled amazing!" I tried one and it was delicious. I couldn't tell it was gluten free and the flax and superfood ingredients basically secret weapons. Later, Amanda said, "I think they're delicious and Joe liked the taste, too. There are lot of ingredients you need to supply for the muffins as the mix is just flour, sugar, leavening agents and sea salt. Frozen blueberries worked well and there were very clear and easy instructions (add a few minutes for frozen fruit). There are other variations suggested on the back including banana chocolate chip, which would also be excellent."
Want to try Jessica's Natural Foods products for yourself? Jessica will send 2 winners each two GF baking mixes and two bags of granola in the flavors of their choice and one syrup. Winners must be US residents in the 48 contiguous states (or have a US postal intermediary), 18 years of age or older and this offer is void where prohibited. The contest runs through June 16. Winners will be selected and notified on June 17. Please use the Rafflecopter below to enter.
If you don't want to wait to see if you win, Jessica's Natural is having a special! Buy 6 products (syrup or granola) and get 2 free plus $8 shipping on all orders from their website. You can keep up with Jessica's Natural on Facebook, Instagram and Twitter.
Please note: I've been given products at no cost in exchange for an honest review. Giveaway items are sponsored by Jessica's Natural Foods. I was not otherwise compensated for this post. All opinions are my own and those of my friends.