I always say that I am more of a "blogging runner" than a running blogger. I do like to write about running, races and tips/tricks for running but that is not enough to call this a running blog – not even close! That said, here is my running recap of the second quarter of 2017. Like 2Q16, it was a fun quarter but not a fast one (for me). I started strong but struggled in May and early June.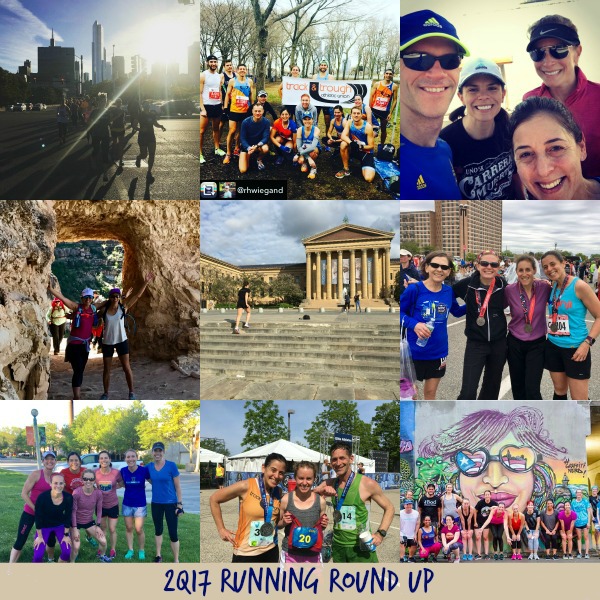 Races run this Q – 7: three half marathons (Brew City (paced Jen) Brooklyn and North Shore Half), one 8K (Shamrock Shuffle), one 10K and two 5Ks. I will provide brief recaps below! Not a race, but I also did a hiking / running adventure with Lauren to the Grand Canyon. If hiking and running in the Grand Canyon is not on your bucket list, put it there STAT! It was awesome.
Miles run: 523 this quarter – which averages to 6 per day – though I don't run every day.
Falls: 1 – I tripped in the North Shore Half which added injury to insult. It was a pretty rough race for me. Luckily, I had on long CEP compression socks, so the cuts were small. A nice lady stopped to make sure I was OK, so that was nice.
Personal Records (PRs): 0 – can't say that I expected any, but I was not even close at any distance. It was not that kind of quarter.
Pairs of Sneakers – I've been enjoying the Mizuno Wave Skys that I got via my Fitfluential ambassadorship. I've also been wearing Hoka Claytons and Karhu Fluid 5s. I'm excited to try the new Hoka Claytons soon, too.
New Running Goodies that I tried:
Popular Running Posts: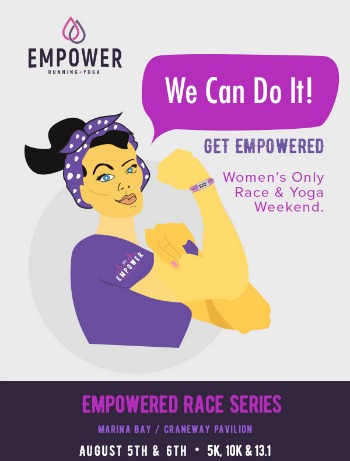 Races Planned for Q3: I've been cutting back my mileage and trying to get my mojo back a bit. I am planning to run at least two races as training runs for my fall marathons. They are the Rock 'n' Roll Chicago Half Marathon (enter to win a bib number HERE through July 9) and the new Empowered Race Series Half Marathon in San Francisco. Not sure what else – maybe a few things in September. What are you running??
Brief Race Reports – I included a few "how I did" postscripts on posts that I wrote on race days. Here is a brief recap of the races I ran this quarter:
1. Shamrock Shuffle, Chicago, IL April 2, 2017
This huge 8K starts off the Chicago running season and it is always a ton of fun. I was again slower than last year, but I beat my goal time by a smidge and had fun with my team and other friends. That's a win!
Results: Net time – 35:54 (7:13/mile) Place – Overall – 1,145 of 19,997. Female 238 of 11,307. Female 45-49 – 6 of 981.
2. Brew City Half Marathon, Milwaukee, WI, April 15, 2017
I went to Milwaukee to run Jen's first post baby #2 with her. She had a bad sinus infection and there was some really bad humidity, but we finished right around 2:00. She recovered and ran hilly, Door County two weeks later in 1:49. Way to go, Jen!
3. Brooklyn Half Marathon, Brooklyn, NY – May 21, 2016
I almost skipped Brooklyn again this year! I would up having to go to Philly for a quick meeting the Thursday before, so I decided (free flight) what the heck. I had a great time hanging out with Marie the night before and catching up with friends in/at/after the race. Some tummy troubles hit me half way and I had to make two pit stops. I finished smiling – mostly happy to be done!
Results: Net time – 1:47:43 (8:13/mile) Place – Overall – 6,174 of 27,454. Female – 1,475 of 13,976. Female 45-49 – 57 of 940.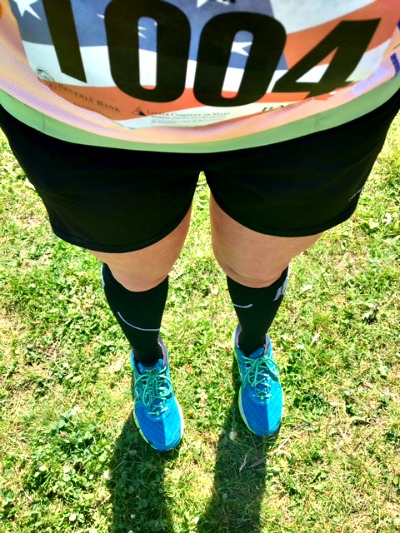 4 & 5. Ridge Run – 10K and 5K, Chicago, IL – May 29, 2017
The Ridge Run is an annual event with a 10K, 5K and a parade. They set up the races so you can do the Challenge which is both races back to back. Kristin and I did this a few years ago and had a blast. I signed up again and decided to see how the weather was. It was beautiful so I did both! Neither was very fast (for me) but I had a great time doing them.
Results: 10K – Net time 47:22 (7:38/mile) Place – Overall – 121 of 640. Female – 19 of 263. Female 45-49 – 3 of 30.
5K- Net time 23:26 (7:32/mile) Place – Overall – 71 of 1,139. Female – 13 of 587. Female 45-49 – 1 of 45.
6. Super Sunny 5K, Chicago, IL – June 3, 2017
This is one of my fave local events! My friend, Annabelle, works at an agency that enables people with disabilities to work and have more independent lives. A bunch of us volunteer and run. This year, I ran with Cindy and forced her to have a good time. Lol.
5K- Net time 22:28 (7:13/mile) Place – Overall – 14 of 163. Female – 5 of 101. Female 45-49 – 1 of 14.
7. North Shore Half Marathon, Highland Park, IL – June 4, 2017
The next day, I went with Amanda to Highland Park for the North Shore Classic. I've only run this once before because it can be really hot. The forecast looked great up until Friday, and as it turned out, the next day was lovely. It was hot, humid and a pretty rough one for me. If you read above, I also fell. Womp womp. Let's just say it was one of my slowest halves in the last 5 years. Luckily the last mile had some shade, so I finished with a smile.
Net time 1:50:20 (8:25/mile) Place – Overall – 169 of 1145. Female – 36 of 575. Female 45-49 – 5 of 69.
How was your second quarter in running? Please tell me about it in the comments!
PS. Don't forget my great giveaways!