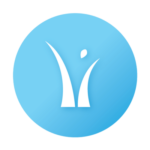 You may remember that I tried Zaca's Recovery Patch a while back. As I said then, I'm not exactly the target audience for it. It seems to be for people who party – a lot! However, there are benefits for those who travel and exercise a lot. I fit that bill. When they wrote me to see if I wanted to try their Recovery Chews, I checked out the website. The ingredients looked good and I need all of the help I can get, so I said "yes!"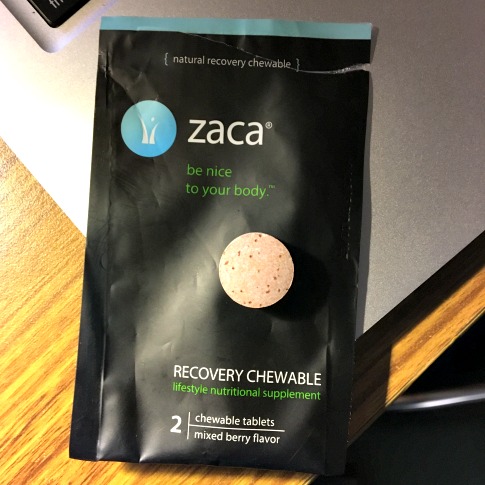 Zaca Recovery Chewables are all-natural. They contain Japanese Raisin (Hovenia Dulcis), an ancient extract believed to have hangover prevention properties. The berry flavored, sugar free tablets also contain the antioxidant Glutathione, Glutamine known to replenish lost electrolytes and Prickly Pear for antioxidant and flavanoids.
They say that taking the chews helps you "bounce back faster" from a night of partying or from travel and exercise. It's intended to "help stave off the fatigue, foggy head and nausea that can follow a night of indulgence." It's also recommended for "the weekend warrior" or business traveler.
I brought these to the Grand Canyon and ran them by my trusty nutritionist, Lauren. She hadn't heard of Japanese Raisin but gave the rest of it a thumbs up. We googled it and she declared it "worth a try." I had some for each of us after our hike. We tried them before, too!
We all liked the taste and Lauren and I felt really good the day after our 17 mile hike. It's hard to know how much to attribute to the recovery chews versus the good nutrition and hydration plans and/or placebo effect. We need more data points. That said, given the product profile, there is nothing harmful in the product, so if there is a small benefit or placebo effect, I'd say it is worth giving Zaca Recovery Chews a try. They're not cheap though, so use as needed, not every day.
Want to try it? The guys from Zaca sent me extra! I'll send 2 lucky winners each 6 packs of Zaca Recovery Chews. That's a $20.99 retail value per prize. Please use the Rafflecopter below to enter. Winner must be 18 or over, have a US postal address and the offer is void where prohibited. Giveaway ends 5/20. Winners will be selected and notified on 5/21.
Head over to Zaca's website to enter to win a free pack to try. You can get Zaca Recovery Chews or Patches online or at Amazon (Prime Eligible). Both products have a 100% satisfaction guarantee! You can also follow them on Facebook or Twitter.
What's your "cure" for a hangover, jet lag or over doing it?
Please note: I was given Zaca Recovery Chews at no cost in exchange for an honest review. I was not otherwise compensated for this post. All opinions are my own. Also, these statements have not been evaluated by the FDA. This product is not intended to diagnose, treat, cure, or prevent any disease.
PS. Don't miss my great giveaways.