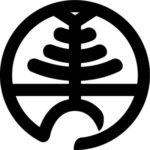 If you come around here much, you know I LOVE my coffee and seltzer. Through my relationship with Fitfluential, I was offered the opportunity to participate in Nanami Tea's 7 Day Drink Green Challenge. The challenge was to drink only four kinds of green tea and water for 7 days. The goal is to kick start healthier habits by removing sugary beverages and enjoying the health benefits of green tea.
Nanami Green Tea is a specialty organic green tea brand. The tea is handpicked and handcrafted from an organic tea farm in Uji Kyoto, Japan. They say that this is "the most famous place known for premium Japanese green tea." All of the teas are calorie free, sugar free, organic and all natural.
Nanami promotes clean eating by adding organic green tea in the daily diet. They sent me their Nanami Zen Set. It includes four types of Japanese green tea – Matcha, Sencha, Hojicha, and Genmaicha. Each tea has different health benefits and taste.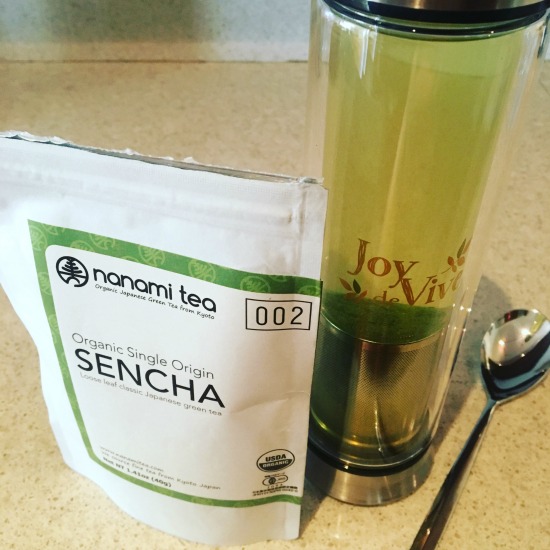 I haven't had great luck with making loose tea, so I got a Joy de Vive Tea Tumbler. I'm glad that I did. It made great tea and was really easy and convenient.  I started day 1 with two large mugs of Sencha Tea. It's 100% green tea with high caffeine. It has a fresh, light taste.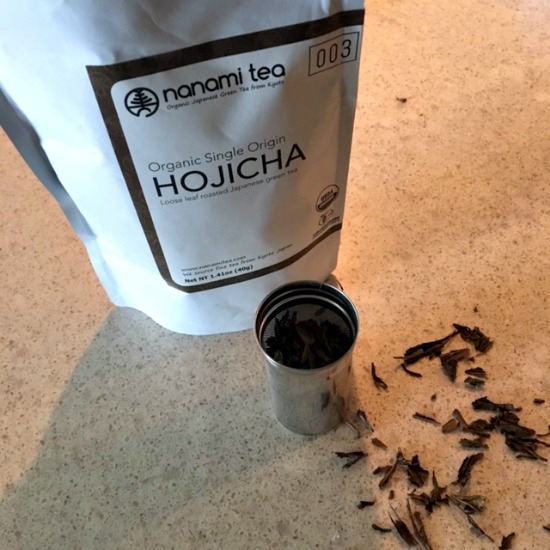 Day 2, I tried the Hojicha. It has a slightly nutty flavor. I didn't read all of the details in advance (oops) but it has lower caffeine. They say to "drink after a meal or before bed to soothe the stomach." Good to know! I enjoyed the taste, but not as much as the Sencha.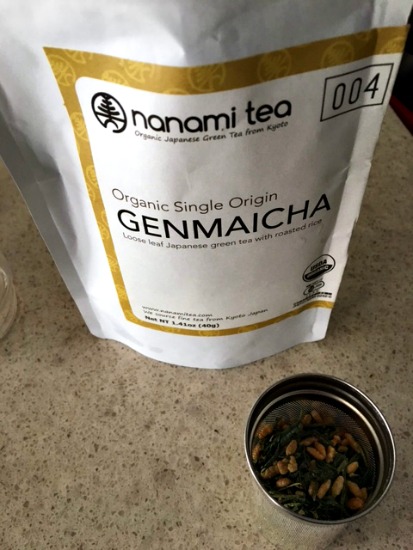 Day 3, I tried the Genmaicha which has roasted rice blended in. This tea acts as an appetite suppressant before meals. I enjoyed the taste of this one, but it was a bit tough to clean out of the filter!
For the remaining days, I stuck with the Sencha for mornings and water for the rest of the day. I did have some coffee on two afternoons – which was "OK" according to the challenge rules. I also had a few glasses of wine with my weekend dinners.
Overall, the challenge was not that hard for me. Why? I only drink coffee, water and seltzer 99% of the time. I enjoyed having green tea in the morning and I will rotate it in more often with my coffee. I'll also try the Genmaicha for its appetite suppressant properties and the Hojicha for stomach issues. It's good to change things up!
Want to try the 7 Day Green Tea Challenge? Nanami Tea will send one lucky reader the Nanami Zen Set that I received ($44.99 retail value). Please use the Rafflecopter below to enter. The giveaway runs through May 26th. A winner will be selected and notified on May 27th. Winner must have a US postal address, be 18 years of age or older and the offer is void where prohibited.
Don't want to wait? You can get a Nanami Zen Set online. Get 15% off with code ERICAFINDS15. You can also keep up with Nanami Tea on  Facebook, Instagram and Twitter.
Would the 7 Day Green Tea Challenge be a challenge or smooth sailing for you?
Please note: I was provided product at no cost in exchange for an honest review. I was not otherwise compensated for this post. All opinions are my own.