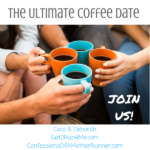 Welcome to the 5th Ultimate Coffee Date link up of 2017. I can't believe it's May already! I'm linking up with Coco @ Running with Perseverance and Deborah @ Confessions of a Mother Runner. What is the Ultimate Coffee Date? Imagine we are having coffee together… this post is what I would tell you. So grab a cup, "listen" and then tell me what is going on with you in the comments, please!
If we were having coffee, I'd tell you… I'm enjoying my new job and company. I've been traveling a ton for work and personal stuff. May will include 3 work trips and two personal trips. We're headed to Philadelphia for The Husband's 15th year b-school reunion and I'm going to swing by Brooklyn on the back end of a work trip to run the half marathon. Instead of our annual Miami trip, I convinced two friends to come to Chicago this weekend. The weather was definitely not Miami-like but we did a bunch of fun things, ate yummy food and enjoyed some spa/relaxation, too.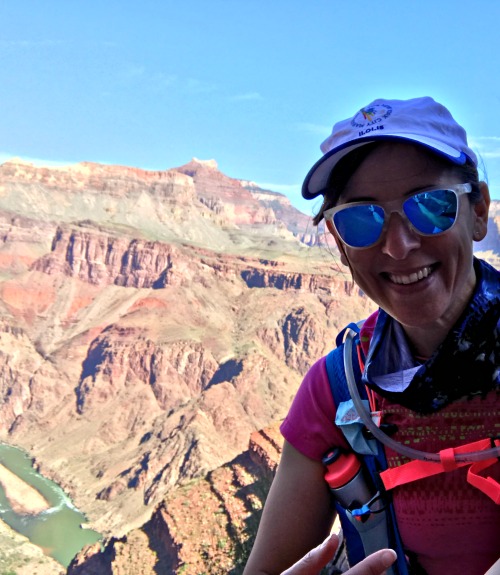 If we were having coffee, I'd tell you… the Grand Canyon trip I took has me wanting MORE. I want more hiking, more getting away, more time with friends, more hills, more time "disconnected"… more! It was so much fun to be out in nature. I wish we lived closer to awesome hiking like that and closer to Lauren and Russ, too.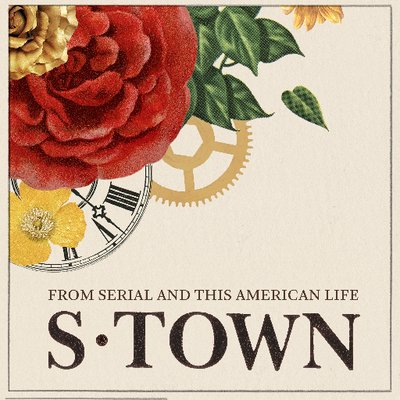 If we were having coffee, I'd ask you… if you have listed to the recent podcast on Death, Sex and Money called "Two Wheelchairs and a Baby." You really should. Also, I'd ask if you've binge listened to S-Town [My podcast pic from last month's coffee date]. Then I'd want to discuss it – in detail! I still think there's more I want to know!
If we were having coffee, I'd tell you… that I'm enjoying a (sort of) running race hiatus. Typically I run a bunch of April and May races, but due to travel, I missed two and am missing one next weekend. No quarry rocks for me this year! I was going to skip the Brooklyn Half, too, but now I have a free flight so I feel like it's meant to be. I'd ask if you ever like taking a break from your routine and if it's easy for you to get back to it.
If we were having coffee, I'd tell you… that I have a huge surplus of blog goodies and giveaways! I feel like I've been putting tons of them online and I don't want to be a giveaway only blogger. I have to come up with some creative pairings!
What's happening by you? Please share your coffee talk in the comments!
PS. Don't forget my great giveaways!