It's Friday, so I'm linking up with Running on Happy and Fairytales and Fitness for the new Friday Five 2.0. The theme this week is "Fashion." I'm going to swap weeks and do a post on some of my fave new running brands next week. I have some things coming in the mail that I want to include!
I've been traveling a lot lately and healthy snacks are a saving grace for me. I'm no good when I'm hangry. Trust me on that one! I've been grabbing some of these healthy items for home and on the go.
Five Snacks I'm Loving Lately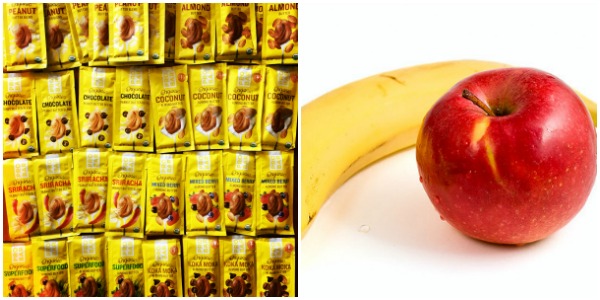 1. PROBAR Nut Butter Pack + a banana or apple – I love nut butter – and the portion control of these PROBAR packs is perfect for me. I received #alltheflavors. There are 10! I'm still working my way through them. So far, I haven't found a bad one in the bunch! Lately, I've been spreading these on a banana or apple for a morning or mid-day snack. I'm going to do a review and giveaway soon. You can enter Carlee's giveaway for a sampler of all of the flavors through 5/24. What are you waiting for?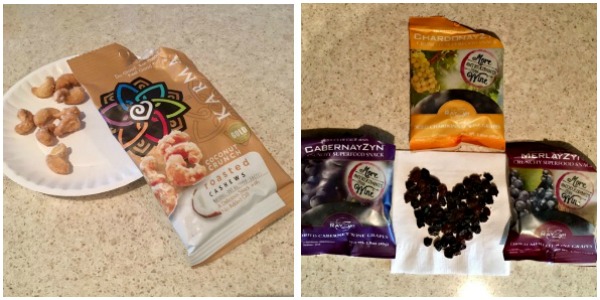 2. Karma Nuts Cashews with some Wine Rayzyns – I've been mixing up two faves recently. Karma Nuts' new 1.5 oz packs are another amazing portion controlled snack for me. I've been creating a quick superfood trail mix with Karma Nuts Raw Cashews, Wine Rayzyns and Dark Chocolate Chips. Amazing! You can enter to win a pack of Karma Nuts on my Instagram through 5/20. There will be 10 winners!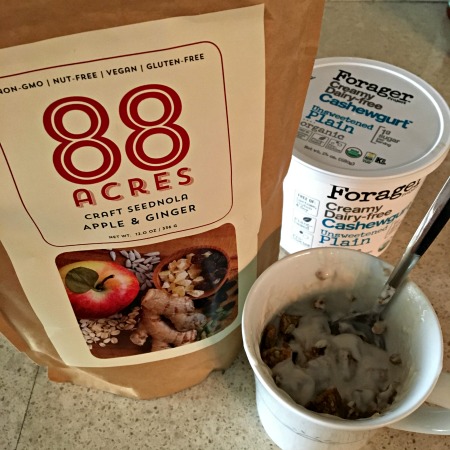 3. 88 Acres Apple and Ginger Seednola + Forager Project Cashewgurt – 88 Acres makes amazing seed based, nut free bars. They create a grain-free "Seednola" with the edges and extras. They sent me some Apple & Ginger Seednola and I love it. It's great plain or with Forager Project's Plain Cashewgurt. Yum! Review and giveaway of the 88 Acres line of bars, Seednola and seed butters is coming soon.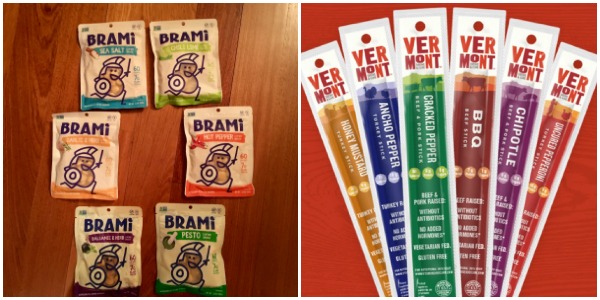 4. BRAMI Beans + Vermont Smoke and Cure Meat Stick– If you saw my love letter (a/k/a review) of BRAMI Beans last week, you know I love these high protein lupini beans. [Enter to win all the flavors here through 5/26.] I've been pairing them with Vermont Smoke and Cure Meat Sticks or other veggies.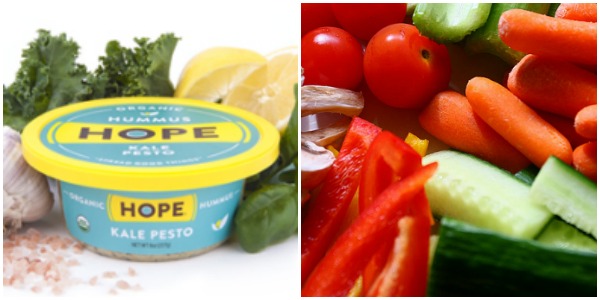 5. Hummus and veggies – I eat #allthehummus and then don't eat it for months. This is a hummus period and my recent obsession is Hope Hummus Kale and Pesto. Have you tried it?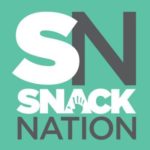 Do you need some snack-spiration? The folks at SnackNation wrote to me to share their amazing snack idea generator. Use this blog post to generate great snack ideas based on your "snack profile." Check off low fat/calorie, high protein, low sugar and various allergens/dietary restrictions and get great, healthy whole food and pre-packaged snack suggestions. There are 121 in all including many of my faves!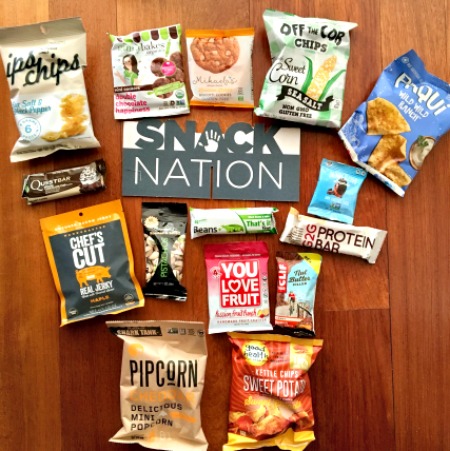 SnackNation is a healthy snack delivery service for "awesome offices." Healthier snacks make for happier employees. These sent me a 15 snack sample box. If you're in charge of office snacks, they'll send you one, too! Just fill out this form. You can also keep up with SnackNation on Facebook, Twitter and Instagram.
What snacks are you loving lately? Try the SnackNation snack generator and see what new ideas inspire you.
Have a great weekend!
PS. Don't miss my great giveaways!
Please note: I received some of these items and snacks from SnackNation at no cost in exchange for editorial consideration. I was not otherwise compensated for this post. All opinions are my own.