It's Friday, so I'm linking up with Running on Happy and Fairytales and Fitness for the new Friday Five 2.0. The theme this week is "Theme Races." Don't hate me for this, but I'm not a fan of themed races. That's putting it mildly. I'm happy that other people enjoy them and more power to them. Themed races are not for me. So… given the craziness this week, I give you…
5 Small, Good Things This Week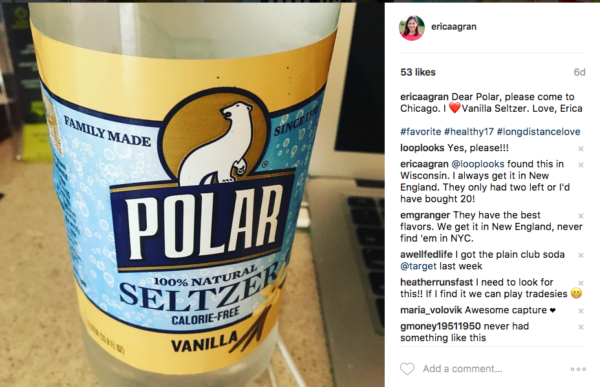 1. I professed my love of Polar Vanilla Seltzer on Instagram last week. I then realized that I could get 12 bottles delivered to my house for $9.99 with free shipping on my first order from Boxed.com. [Get $15 off your first Boxed order with this link.] I know that my global footprint just increased twenty-fold and that my doorman may have a hernia, but this made me SO happy.
2. I received the mother lode of nut butter from PROBAR. Lauren and I were chatting about them on our awesome Grand Canyon hike and she sent their rep my way. Thanks, Lauren! I tried some at Expo West and they sent me a box with all of the flavors. I can't wait to try them all. And don't worry, I'll share!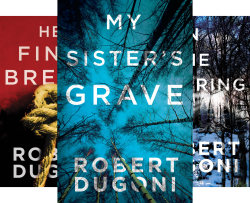 3. Binge reading / listening to the Tracy Crosswhite series by Robert Dugoni. I accidentally bought book #3 on sale so I got all four. I've been binge reading/listening on Audible with Whispersync. Mystery books are my mind candy and these deliver.
4. It finally stopped raining in Chicago! The tulips outside of our apartment did not drowned or float away. Aren't they pretty?
5. I get to offer a lucky reader some FREE pizza! MOD pizza makes individual, artisan pizza "super fast" in over 20 states with more coming soon. On Tuesday, May 9th, MOD's celebrating National Teacher Appreciation Day. MOD is offering free pizzas to all teachers, all day, at all locations to celebrate the incredible work teachers do in our communities. Not a teacher? I have a $25 gift card to send to one lucky reader. They have locations in (or coming soon to) 24 states. Here's the directory. [Please check to make sure you can use it!]
Want to win?
Leave a comment telling me one small, good thing that happened to you this week.
The winner is Shay! I'll pick a winner using random.com in order of comment on Friday, May 12. A winner will be selected and notified on May 13. Winner must be 18 years of age or older, a US resident and the offer is void where prohibited.
What small, good things did you notice this week?
Hope you have a great weekend! I'm hosting a couple of my closest friends for a "girl's" weekend in Chicago. It isn't Miami, but it will be fun. There's nothing like old friends!
Please note: I was provided a gift card to check out MOD Pizza when they open in Roscoe Village and one to share. I was not otherwise compensated for this or any other items in this post. There are affiliate links in this post. I will receive a small commission if you use these links.