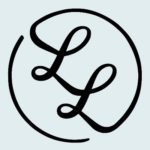 You know I'm a fan of a good mantra. When Emma from Leisure Loops contacted me to see if I wanted to check out her motivational bracelets, of course I said "YES!" I'm pretty lame about accessories other than my watch, wedding/engagement rings and earrings, but I'm always willing to try.
Leisure Loops "motivational braids" are handmade using recycled materials. They braid colorful (and monochrome) bracelets and add fun charms. The bracelets can be worn in a stack or single. They're adjustable, waterproof and stretchy. Loops are great for running and all kinds of fitness activities – even swimming.
Leisure Loops have some great messages. My fave is "Find joy in the journey." With all of the travel and running I've been doing, this is a great reminder for me. I also love "She believed she could so she did." They also have "Born to Run," "Fearless," "Strong is beautiful" and many more. They come in a variety of colors and are adjustable for all wrist sizes.
Emma sent me three to keep and three to give away. I bought an additional three to share on Facebook and in other giveaways. As you can see, I'm wearing "Find the joy…" I sent two to my girl, Kim, in a Facebook giveaway. And, I gave Susie a multicolored "She believed…" for some support of her current journey.
I have three left to share with a lucky reader. Wear a stack or share with your friends like I did! Please use the Rafflecopter below to enter. The giveaway is open to US residents, 18 years of age or older and is void where prohibited. The giveaway will be open through 4/19. Winners will be selected and notified on 4/20.
Don't want to wait? Get three Leisure Loops in your choice of design and color for only $19.95 on their web store. You can also follow on Twitter, Facebook and Instagram.
What's your running mantra?
Please note: I was offered Leisure Loops at no cost in exchange for editorial consideration. I was not otherwise compensated for this post. All opinions are my own.