It's Friday, so I'm linking up with Running on Happy and Fairytales and Fitness for the new Friday Five 2.0. The theme this week is "Spring Running." I'm a big fan of spring running and racing – aren't you? Spring is short here in Chicago, so I try to enjoy every step. I am gearing up and getting ready.
5 Spring Running Must-Haves
1. A Good Pair of Shades – The nice folks from Oakley sent me these awesome Moonlighter shades. They are retro styled, great for petite faces and have great UV protection. I'm excited to wear these on many spring and summer runs!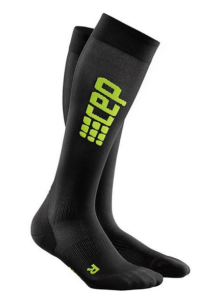 2. CEP Compression Ultralight Socks– I love to wear CEP Compression long socks for races and long runs. These Ultralite socks are light enough for the warm weather and still have the same great compression as the regular CEP socks. It's a win-win!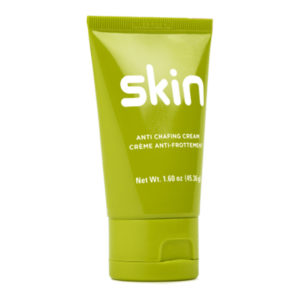 3. Body Glide – It may not be summer, but it's still warm and I sweat A LOT. For spring races and long runs, I swear by Body Glide (review) to prevent chafing and blisters. The nice folks at Body Glide sent me new Skin Glide Anti-Chafe Cream. This formulation is grease-less and good for sensitive skin. It's also great for preventing blisters and rubbing in post race flip flops and summer shoes. That's a win-win! Full review coming soon.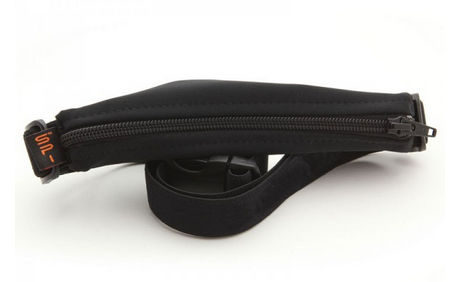 4. SPIBelt– It seems like my spring running gear has few pockets, so I use my SPIBelt (and/or my HB Tune hand carrier) to stow my phone, cash and cards. This old friend stands the test of time.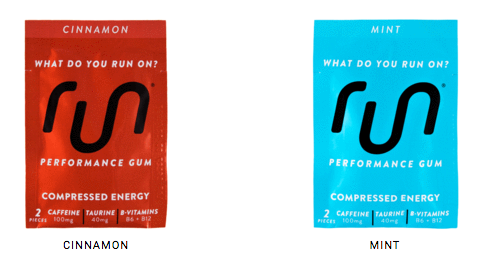 5. Run Gum – If you've been around here, you know that I love Run Gum performance gum (review). I don't drink coffee before long runs and races, but I love the caffeine boost I get from Run Gum. The gum comes in 3 great flavors – cinnamon, mint and fruit. Get $5 off your first order if you use this link. Also, enter to win 2 boxes of Run Gum (+ other awesome prizes) in my Blogiversary giveaway through 4/25 HERE.

What are your Spring Running Must-Haves?
Have a great weekend!
Please note: I received some of these products at no cost, but I was not otherwise compensated to mention them. I use all of these products and recommend them. All opinions are my own. This post contains Amazon and Run Gum affiliate links. I will receive a small commission if you use them.