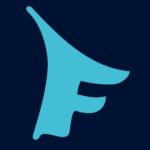 I got an email to check out a Kickstarter for Floafers – "this summer's hottest shoe." I was intrigued so I checked them out!
Floafer's founder, Hayes Brumbeloe, came up with the concept in 2014 while packing for a trip to the Bahamas. He wanted a pair of "stylish loafers you could wear on the beach and in the water." he searched the web and didn't find much and nothing affordable. He decided that it was "time to put his Entrepreneurship Degree to work and to design his own." Now they're on Kickstarter launching patented water loafers for both men and women called Floafers!!
Floafers' patented design includes "strategic vent holes and side gills for breath-ability and fast drying." Floafers are made of environmentally friendly EVA foam, which makes them lightweight, waterproof and anti-microbial. The TPC rubber soles are scuff-proof and slip resistant which makes them great for boats or any kind of wet surface.
I have to admit, I was a bit skeptical when I first clicked the link, but the Floafers have grown on me. It's styled like a driving moccasin – not a Croc! I love the idea that they are antimicrobial. It's the worst when shoes get smelly when worn with no socks. It's also cool that they can be worn in the water and are comfy and stylish on land, too.
Floafers will be available this summer in men's and women's versions. The will launch with nine colors for men and women, too!
Want to be the first on your block to have Floafers? You can back their Kickstarter HERE. You can also follow Floafers on Facebook, Twitter and Instagram to learn more. The Kickstarter was fully funded in just a few days and they are now at 3x their goal with 18 days to go. The campaign ends April 7th.
What do you think? Hot or Not?
Please note: I was not compensated for this post. I will receive a pair of Floafers when they are made in exchange for editorial consideration. All opinions are my own.