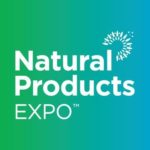 After a jam packed Friday at Expo West, I barely scratched the surface of the show. I spent Friday night (with my feet elevated) making a detailed plan of attack. I wanted to check out all of the "Hot Products" exhibits at the Marriott and Hilton because they closed on Saturday.
Elizabeth invited me to a 5K fun run with Nuun and Health Warrior. She told me that there would be swag and prizes. You know I was down with that! It was a fun run, but there were prizes for the fastest men and women. They also had categories for closest to a predicted time (without a watch).
There were over 100 runners from the Expo and local Nuun ambassadors. I was excited to see Mike (a Chicago friend who works for Nuun that I met at the Lululemon retreat). I was the fifth woman and ran it as a tempo after the first woman took off with the men. Everyone was super friendly and it was a ton of fun. I started out the morning in a rush to get back, but instead, I chatted with other runners and enjoyed the fun and sun.
I went back to the hotel and quickly got ready for Day 2. I only made a few appointments, but I was starting with my friends at Olomomo at 10:30. I made it just in time and heard about their new convenience packs. I got some to share, too! Before leaving, I swung by and grabbed some Wilde Bars and tried their new Chicken Chips. I don't love the name, but they are very tasty.
On the way to the main hall for my next meeting, I swung by and chatted with Diana from The Truth Bar. They have a new flavor – Chocolate Raspberry. I lamented that the review we planned next year didn't come together. She gave me a bunch of bars to share (and her book!) and promised we'd work together this year. Stay tuned. I told the folks at Veggie Noodle Co that they rocked my socks and they gave me some coupons and vouchers. Woot!
The only other appointment I made was with Hydro Flask. Hydro Flask makes stainless steel insulated bottles and accessories to keep your hot stuff hot and cold stuff cold. They are laser focused on design and making the best, lightest bottles on the market. They recently launched water tumblers with silicone bottoms to they don't bang on the tables and wine carriers and tumblers for your outdoor fun. A really cool new product they have is myHydro where you can design your own bottle by size, lid type/color, color and boot (silicone bottom) cover. Stay tuned for a review and giveaway of myHydro. They gave me and awesome tumbler and wine set, too! I'm planning to share the tumbler soon. [Lucas from Hydro Flask was the second place runner in the 5K, too!]
As I mentioned, I was on a mission to cover more territory on Saturday. I chatted with ChicoBag and they gave me a new travel set to try out. The set includes a TSA compliant toiletry bag and two smaller pouches. It retails for only $9.99, too. So cool! I stopped by Honey Stinger to thank them for supporting the fun run. They gave me a blogger goodie bag and extra chews to use in upcoming training.
I headed over to see my friends from Karma Nuts. Ganesh, the founder, was there. He greeted me like an old friend because I keep telling anyone who'll listen how much I love Karma Nuts! He walked me through all of the new flavors and told me about some upcoming tweaks. The new convenience packs are perfect for me for travel and portion control. He gave me a bunch of samples to eat and share! I'll have a full review and giveaway of all of the new flavors soon! Before heading to the Marriott, I chatted with Chicago friends, Vital Proteins and tried out their new Beef Bone Broth. Delish!
I headed over to the Marriott to the Hot Products room. I was excited to catch up with some faves including Ona Treats, Bite Fuel, Eat Your Coffee and My Brother's Salsa. I tried out Oatly, a delicious Swedish oat based milk. I was SUPER excited to hear that they sell it at Intelligensia in Chicago. So many products are west coast or east coast only to start and Oatly is sold around the corner from my house! I tried Prana Chai and Cave Shakes, too. Yum. I also tried Nexty winner, Naughty Noah's Vietnamese Pho. Definitely a winner. I was psyched that the Marriott was pretty small so I could check off one completed area.
I headed back over the Hilton to finish my loop and to hit the Nutpods blogger hour. I love Nutpods non-dairy almond and coconut coffee creamers. I supported their Kickstarter and get variety packs from Amazon (affiliate link). They hooked us up with some product and an awesome coffee mug. That will make me smile when I drink my coffee!
Afterwards, I checked out some faves and new products. I tried out the new Brami Bean flavors – Pesto (not messy!) and Balsamic. [Get 15% off with this link!] I can't wait until those are available! They're perfect for salads.  I chatted with Rule Breaker (formerly Pure Genius) and signed up to be a taste tester for their new healthy brownie flavors. [twist my arm!] I met the creator of Napz, an all natural sleep aid. I am totally testing this one out. Stay tuned. I chatted with the founder of the Soulfull Project. They make all natural cereals. For each one sold, they donate to a local food bank. Awesome! I can't wait to try it.
Before leaving the Hilton, I finally found a kombucha I liked. I chatted with the folks at Humm because there was so much buzz. Their Chai Kombucha is legit! I saw my friends from Bubba's Fine Foods and love their new look. I was chatting with Bubba's cousin about running and the Grand Canyon and Bubba came back. Yay!
I head back over to the main show floor and swung by Nuun. I "ran" for a few minutes on their treadmill (for charity) and chatted with Mike and the guys from the race. They gave me a cool water bottle and some Nuun in my "blogger bag." I was starting to run out of steam after moving non-stop since the run in the morning. I swung by Wild Planet, Peanut Butter & Co (got to meet Lee Zalben in real life) and Go Macro.
I decided to wave the white flag and meet up with my friends at Simple Squares. After resting for a few, I swung over to visit Country Archer and Epic. I'm glad I did because I got to see Eric from Epic and take our random expo pic with the bison. This is event number 3 we've done it. I grabbed some samples from Epic and a bunch of Frontier Bars from Country Archer for The Husband. (Country Archer Adventure Pack giveaway still open HERE until 3/17.)
After this day, I was SO tired. Believe it or not, I got poke again because it was so close to the hotel.
I only had 90 minutes to wrap up on Sunday before heading to LA. I chatted with a lot of old friends and grabbed some goodies to share from Simple Squares, Chapul, Peak Sherpa, Rx Bar, Gorilly Goods and more!
What sounds the best to you about my recap? Which products are you most interested in?
Please note: I was not compensated by any brand in this recap. I did get a lot of samples at no cost. All opinions are my own.