Currently… A post on "things of the moment" for me (#16). [Inspired by Marcia and other bloggers.]
State of things: Mother Nature is playing tricks on us in Chicago! We had a tiny taste of summer followed by a return to winter. Three days of rain will hopefully bring May flowers or something good! I started my new job (see more here) and enjoyed visiting the San Fran HQ last week. The Husband and I playing the annual "absence makes the heart grow fonder game" as we keep alternating trips and being home. Looking forward to seeing him again soon. I hope that I'll recognize him! How are things by you?
Books: I crowd sourced a huge list of books from my Facebook friends for book club recommendations. We finished The Rent Collector by Camron Wright. It was really good – we were surprised that it was written by a woman. I landed on The City & The City by China Mieville. I enjoyed it but was a bit bummed by the end. Interesting concept for sure. I read I Found You by Lisa Jewell and The Cutaway by Christina Kovac thanks to early reader copies from Georgette! Liked them both!  I read Bright Line Eating (review and giveaway here). I wish it was not "all or nothing" and am going to try to implement some of the concepts. Will keep you posted.  Otherwise, more mind candy for me (read – police procedurals and suspense stories and Have you read anything good lately? [Please note: this section includes Amazon affiliate links.]

Movies: Pre-Oscars, I saw (and loved) Lion. I really want to see Moonlight after all of the Oscars hooplah. I also watched the screener for the body image movie Embrace. (See my review/comments here.) Have you seen anything good lately?
TV: I'm up to date with This is Us. Ah-mazing. Feeling all of the feelings on that one. Wow! The Husband and I are enjoying Season 4 of The Americans and the current season of Homeland. Both very interesting and topical – especially The Americans with all of the Russia talk lately. Have you been watching? Anything else good for us to put on our list?
Website/Podcast: I've been listening to some good audio books from Audible and my usual awesome podcasts. I've been loving Reply All. The Russian Passenger episode freaked me out. I want to look at haveibeenpwned.com but I'm scared. Have you heard anything good lately?

Run: I ran the NYC Half last week and beat my (lowered) expectations. Most importantly, I had so much fun and raised a good amount for Alexandra's Playground. (recap) Woot! I've done fewer races this year so far than previous years and have been enjoying the cutback. I imagine that it may be a slower year this year (for me), but not terrible. I feel better after taking some rest last December and January but not great. Only time will tell! Check out the blog later this week for my 1Q2017 running recap.
Non-Run Workouts: I went to a kick butt Sweatworking event at Equinox this weekend. It was a 45 minute Pure Strength class (intervals of lifting exercises) and 30 minute Firestarter (HIIT). I'm so SORE! I've been going to the new personal trainer once a week and I'm still doing Pilates once a week. I need to work spin and yoga back into the rotation as well. Have you tried anything new?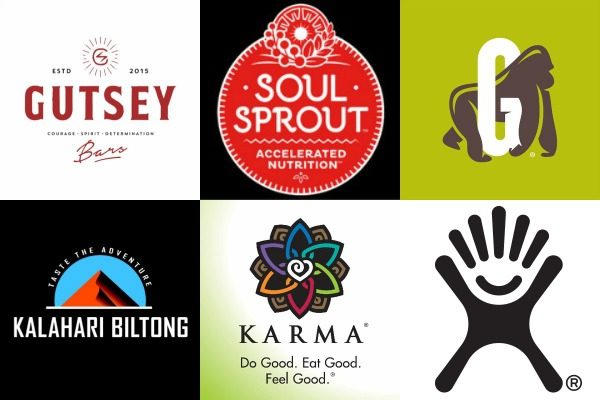 Food/Drink: I have reviews/giveaways of Gutsey Travel Bars and Kalahari Biltong queued up this week. Plus I have the mother lode of samples to try and share from Expo West (recap Day 1 and Day 2). I'll be sharing the goods in two giveaways (Finds Faves and New Finds) soon. I'll also have reviews and giveaways of new goodies from Karma Nuts, Gorilly Goods and Soul Sprout (Get 25% off web purchases with code ERICA25 through 4/4) among many others. I'm also going to give away an awesome Hydroflask insulated coffee tumbler like the one I got at Expo West, too! Get ready!
Excitement: I got a new job with the digital nutrition company Zipongo! It's so awesome to mix my personal interests with my professional experience.  What's exciting by you?
Pet Peeve: That Facetime worked on an airplane and the man next to me was talking on it… for nearly an hour. What is irking you lately?
Wish(es): I hope this rain will stop soon. Too trite? I don't want to get political, but I have some wishes about 45 in my head, too! What are you wishing for?
What is keeping you busy these days? Please share in the comments!
PS. Don't forget to enter my great giveaways.