It's Friday, so I'm linking up with Running on Happy and Fairytales and Fitness for the new Friday Five 2.0. I'm going off topic to tell you about one of my fave causes and fave races. Every year, I run the NYC Half with Alexandra's Playground. I'm going to tell you why and how you can support me if you'd like. (Hint – there is an awesome raffle, so read on!)
5 Reasons to Support my 6th NYC 1/2 for Alexandra's Playground
I'm passionate about a number of great charities. One that I have supported every year since it was founded in 2009 is Alexandra's Playground. This organization was founded by my friends, Andrea and Michael Vitale, to honor the life of their daughter who passed away in 2008 when she was four years old. Alex loved to play. Therefore, the mission of the organization is to provide opportunities for children in underserved communities to have safe and active play areas.


Andrea and I went to college together and later became friends through (surprise) running. We ran into one another time and time again in NJ and NYC on the run. Somehow when the going got tough in Central Park, or during the New York Marathon, Andrea's smile and cheers would always be there to carry me forward. Her positive energy and spirit are unmatched. Check out my interview with Andrea on Alexandra's Playground HERE.
5 Reasons to Support my 6th NYC 1/2 Run for Alexandra's Playground:
Good karma. Giving is good and it makes you feel better. Don't believe me? Check out the science!
That smile! Alex inherited her mom's beautiful smile. Andrea's smile has carried me through some tough runs in the NYC Half and Marathon.
Because active play is critical to a healthy childhood. Your donation makes a difference to the lives of so many children. Learn more HERE.
My eternal gratitude!
You will be entered to win one of FIVE great prizes. See below!
For the SIXTH year in a row, I'm joining the Alexandra's Playground NYC Half Marathon Team. Last year, our team of 30 runners raised over $50,000 to build playgrounds and deliver programs all over the world. Alexandra's Playground has funded and participated in over 20 playground builds in the US, Haiti and Afghanistan. They've also installed an interactive play exhibit at NY Presbyterian Children's Hospital and produced a video on pediatric concussions.
Since I recently raised money for Cycle for Survival, I haven't really spread the word far wide for this fundraising effort. Like last year, I decided to host a RAFFLE instead of just asking for support.
Here are the raffle PRIZES:
Awesome Runner Gift Pack – includes an Asics shoe bag, glass water bottle from Brooks' Pure Project, runner's bottle from Nike, Run Gum, an Underarmour gym towel, a Fearless bracelet from Leisure Loops, a headband from Lucy and more!
Winner Stacy R. $50 J. Crew OR Gap Brands Gift Card
Winner Deb K. $50 L'Occitane Gift Card
Winner Beth D. $50 Starbucks Gift Card
Winner Lauren A. – Any item from Janji's website (up to $118 retail value.)
Winner Jen Y. Bonus Prize 1: Garmin Forerunner 15 w/HRM (Teal as shown) or $75 Amazon gift card
Winner Michael C. Bonus Prize 2: AMC Movie Pack – 4 Tickets (valid all days/never expire) + $25 gift card for treats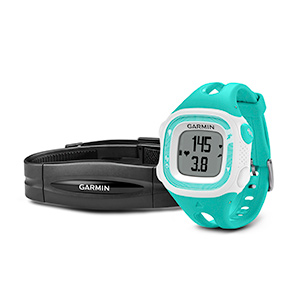 I will add a prize if I raise over $1,500 (I'm at $1,840 now) and a prize for every $500 after $1,500, too. I raised $2,060, so I added two bonus prizes!

Plus! Debbie L. gets this "Decent Human" water bottle from Crowdrise for donating before the raffle starts!
HOW TO ENTER a/k/a THE RULES:
1. Donate $10 or more to Alexandra's Playground. Please go to my page on Crowdrise click the DONATE TO THIS FUNDRAISER button. It is a 501(c)3 organization so your donation is tax deductible! Please note that $10 is the Crowdrise minimum – if you would like to donate less than $10, that is great, too – let me know and I can facilitate it.
2. For every $5 you donate, you will receive one entry into the raffle. ($50=10 entries and so on) I will keep a tally with each donation in order of the notification of receipt.
3. Please leave a comment on this post when you donate, so that I can add you to the list!
4. All tapped out at the moment, have other commitments or don't want to donate, but still want an entry? Leave me a comment on this post with some encouragement for the team/for my run! (ooh and please "like" my Facebook Page, if you have not already!)
5. I will pick the winners with Random Number Generator at the end of the day on Thursday, March 23rd and announce them when the winners have been notified.
6. Entrants must be in the US, over 18 and void where prohibited.
7. One prize per winner. Winner selects prize in order of draw.
Please consider supporting Alexandra's Playground (and my run) and remember that you have to be "in it to win it"!
Please note: All prizes were furnished by me. The vendors in the raffle are not affiliated with this raffle or Alexandra's Playground in any way.