Welcome to my second holiday gift guide in as many days! There are SO many great choices out there. This guide offers some gifts for folks who like want to be more stylish, like to try new things, travel and like gifts that give back. I could probably write 20 more versions but don't worry, I won't. Check out my Gift Guide for Fit Folks – there are some sure things on there for the fitness focused folks in your life. I am also planning a stocking stuffers post, so stay tuned! Without further ado – awesome gifts for everyone many people in your life…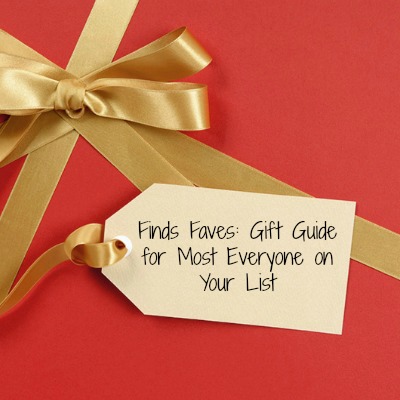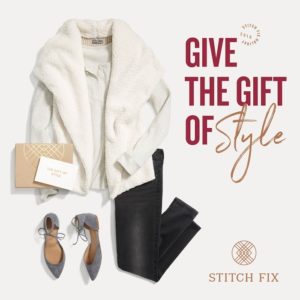 For the Stylish/Wanna Be Stylish:
Stitch Fix Gift Card – It may be too late to find the perfect outfit for the the gal or girl in your life, but you can get a Stitch Fix gift card. What's Stitch Fix? It's an online personal styling service. Stitch Fix has women's sizes XS-XXL (0-16) and men's sizes XS-XXL (waist sizes 28-42), as well as maternity and petite clothing. The recipient fills out a style profile. Each month (or time frame that works for them), they receive a shipment with five items. Then, he/she chooses what he/she likes and returns the rest for free. The $20 styling fee is applied toward anything purchased. My fave feature, if you buy all 5 pieces, you get 25% off. I was late to the Stitch Fix party, but I love my quarterly deliveries so far. It's a great gift!
For Someone Who Likes to Try New Things: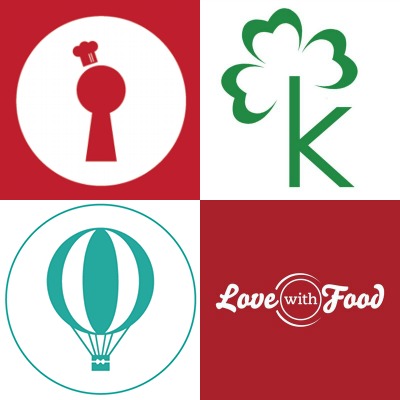 Fun Subscriptions – Most people won't buy subscription boxes, but getting a subscription is like being gifted over and over. Here are some that I dig:
For the Traveler: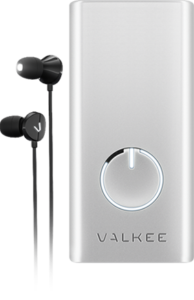 HumanCharger – The HumanCharger is a small, portable light therapy device that's scientifically proven to help increase mental alertness, improve overall mood, and increase energy levels just by using it 12 minutes per day. It's also great for jet lag! You can get it from HumanCharger via Amazon for $219 (Prime Eligible). They sent me one to try. I am excited to give it a go to beat my winter blues! I'll provide a full review in the new year!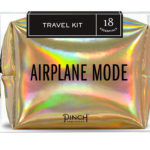 Pinch Provisions Travel Kit – This pocket sized kit has everything you need and may have forgotten for your trip. The mini pouch is stocked with 18 essentials like a stain remover, emery board, pill container, wrinkle remover, breath freshener and a deodorant towelette.  The travel kit helps with the inevitable travel emergencies. It's $26.00.  They have tons of great kits for everyone in your life. Save 15% sitewide with code THATSAWRAP and orders over $50 ship free.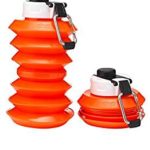 Ohyo Collapsible 1000 ml Bottle – You may remember my posts about Ohyo Bottles. Check out the details here. Ohyo is the handy, collapsible water bottle that's easy to take with you anywhere. It collapses so you can fit it in your bag.It has an easy drink spout and metal hanging clip. Ohyos are Phthalate and BPA-free. These bottles are great for outdoor pursuits, sports and travel! The 1000 ml bottle is $19.99 on Amazon with Prime Delivery. (Affiliate Link)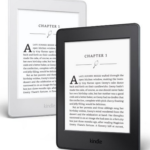 Kindle Paperwhite – I never wanted a Kindle, but now that I have one, I can't live without it. It's perfect for travel. I'm never without a book and the charge lasts forever. I also love Whispersync with Audible so I can listen to some and read some. I still like a real book sometimes, but for travel, I am devoted to my Kindle. Kindle Paperwhite is now $99 on Amazon with Prime Delivery (Affiliate Link)
For the Do-Gooder: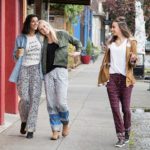 Sudara "Punjammies" – These pajamas for men, women and kids are helping to make a better, safer life for women in India. The Indian-made pajamas are made by women taught to be seamstresses to keep them out of human trafficking, and give them a new, better community to be part of. Plus, they look (and feel) awesome. It's a win-win! From $29 sudara.org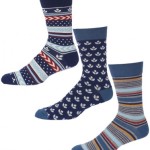 PACT is "obsessed with a big idea: Clothes that make the world a better place." They make socks, underwear and clothes that are ethically manufactured with fabrics that feel good and go easy on the environment. This season, every purchase helps lend a hand to low-income women entrepreneurs who want to start their own business. Anyone who says they don't want socks for a gift has never tried PACT. (I love my PACT undies, too!) Right now, get 25% off (click code on site) and order by 12/20 to get in time for Christmas.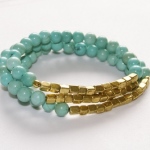 Bird & Stone – When you buy something from Bird & Stone's jewelry line, from founder Elana Reinholtz, you directly impact women's lives in the developing world. Partnering with African microfinance initiative the SiSi Fund, Bird & Stone works with 70 widowed female entrepreneurs in villages outside Kitale, Kenya. 15% of proceeds go toward microloans and financial training. They have great holiday deals right now, too!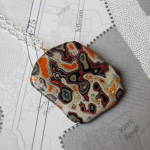 Rebel Nell – Rebel Nell was started with the sole purpose of employing, educating and empowering disadvantaged women in Detroit. They make jewelry from unique local materials, while providing a transitional opportunity for women in Detroit. Their goal is to help these women move from a life of dependence to one of self-reliance, overcoming barriers to employment through the fruits of their own labor. Check out awesome jewelry for her and cufflinks for him!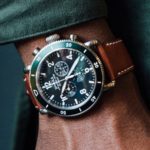 Shinola Watches – Speaking of Detroit, Shinola watches is bringing manufacturing jobs back to Detroit. They are training workers and making high quality watches with great partners. They make other high quality products and even bikes, too!
Here are more great do-gooder gift ideas from Ariana Mount, New Jersey Monthly and Krista Rae Hayes.
I must admit this was tough!  I could do this for days! Sharing my fitness faves was a bit easier as "taste" is not as much of an issue.
Did I miss any of your faves? Please tell me about it in the comments!
PS. Don't miss my other great giveaways.
Please note: I was not compensated by the vendors mentioned in this post. I've tested some of these products throughout the year in exchange for honest reviews and some I just like! This post contains Amazon, Stitch Fix and Love with Food affiliate links. If you purchase with these links, I will receive a small commission. All opinions are my own.