Today is Giving Tuesday! What is Giving Tuesday? It's the Tuesday after Black Friday and Cyber Monday. Instead of spending on things, you give money or time to support your favorite cause(s).

They say:
"#GivingTuesday is a global day of giving fueled by the power of social media and collaboration.

Celebrated on the Tuesday following Thanksgiving (in the U.S.) and the widely recognized shopping events Black Friday and Cyber Monday, #GivingTuesday kicks off the charitable season, when many focus on their holiday and end-of-year giving.

One of the best ways to get involved is in your own community. We've created a directory to help you find organizations, charities, events and more in your own community. "
Giving Tuesday provides a variety of opportunities for individuals and organizations to give back. The ideas include volunteering, donations, pro bono work and more. Check it out and pass it on!
You can show support for your Giving Tuesday efforts with an #Unselfie. Use the hashtags #unselfie and #givingtuesday.
What am I doing for #GivingTuesday?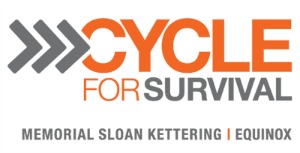 I'm spreading the word about Cycle for Survival. Cycle for Survival is the indoor team cycling event that raises funds for rare cancer research. 100% of the funds go directly to Memorial Sloan-Kettering Cancer Center and are allocated within six months of each event. Events are held in February and March in New York, Boston, Chicago, San Francisco, DC, NJ and Miami (and more now!)
I signed up in Chicago for the 6th time (and my 5th as captain of the "Erica Finds" team). [See 2013 recap HERE , 2014 recap HERE, 2015 recap HERE and 2016 recap HERE. ] Since its inception, Cycle for Survival has raised over 105 million dollars to help cure rare cancers!
Want to support our team? Here's the link!
Last thing, I plan to make charitable gifts for some holiday presents. If you have any family members or friends that you are giving charitable gifts in honor of this year for the holidays, consider making them today so that #GivingTuesday is a success!
What are you doing for Giving Tuesday? You can donate your time, your money or your effort to something. Think out of the box and tell me about it in the comments!