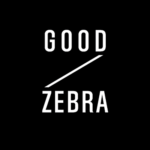 A good day is one that starts with the question, "would you like to try my friend Erika's cookies?" That was a great Monday morning email from my friend, Ben. I thought maybe he meant Erika's Cookies which I've seen in NYC. He was referring to Good Zebra Spirit Animal Crackers. I said "yes" sight unseen (because… cookies), but loved the Good Zebra vibe on their website, too.
Erika and I exchanged a bunch of emails. She has a great sense of humor and so does her brand. They say, "Motivated by a desire to snack sweet without the guilt, we sought to reinvent our favorite treats with all-natural ingredients. And so with a pinch a vision, a dash of courage, and kick-ass snacks in hand, we set out to do things our way." Each of the eleven animal cookie shapes is inspired by original tattoo art. The cookies are "fearlessly crap-free noisy little beasts."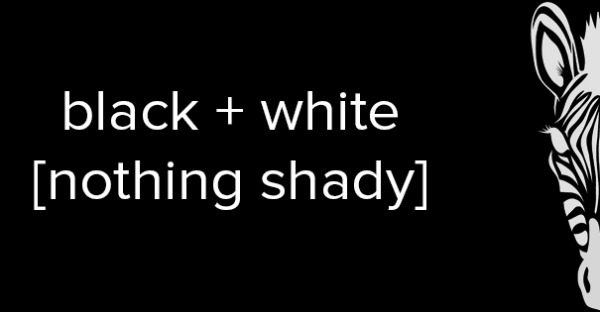 Good Zebra Spirit Animal Crackers come in three flavors: Vanilla, Chai and Lemon. They are all natural, sweetened with honey and have 6 grams of protein per serving. The protein is from whey and pea protein. Each serving has 130 calories and there are two servings per bag. I like the 260 calorie per bag stats, as sometimes it is hard to stop at one serving.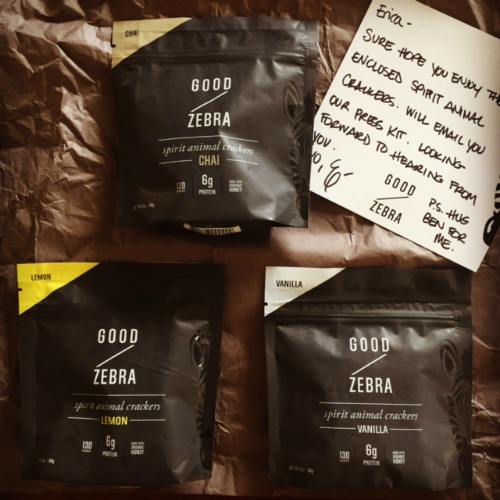 Erika sent me one of each flavor to try. I tucked in right away to check them out. I started with Vanilla, then Lemon, then Chai. I'm really having trouble picking a favorite. The Lemon have a nice tangy flavor and the Chai has a nice cinnamon spice. I love that they have some protein for a more filling snack. They're great with coffee or tea for an afternoon pick me up. And, the animal shapes make me smile.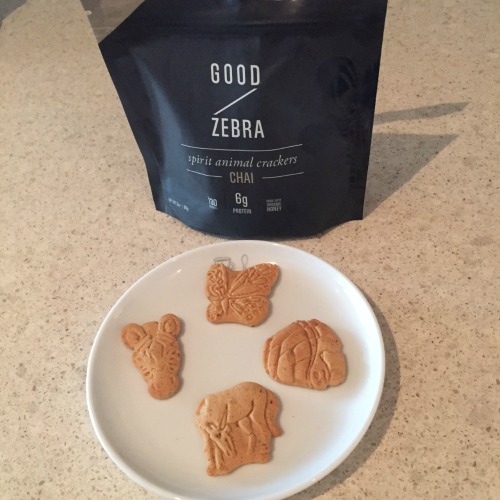 I ordered some more and Ben shared his order with me, too. I shared with Kristin, Amanda, Meryl and Sapna. Sapna loved the Chai. She loved the taste and that they were really "something different." Meryl said, "They are super tasty and crunchy. The animal shapes and the package are very elegant and artistic. My favorite was the Lemon. Where can I get more?" Amanda and Kristin liked the Lemon and Chai. Like me, they thought the protein was an awesome addition in such a tasty snack.
Between mine and Ben's orders, I have some to share! I'll send two lucky readers one of each of the three flavors to try. Please use the Rafflecopter below to enter. Winners must be US residents, 18 years of age or older and the offer is void where prohibited. The giveaway runs through August 25th. Winners will be selected and notified on August 26th.
In the mean time, you can get Good Zebra on the web and at select stores. You can also follow on Facebook, Instagram and Twitter.
Please note: I was provided free samples in exchange for an honest review. I was not compensated for this post. All opinions are my own. The giveaway prize is not sponsored by Good Zebra.