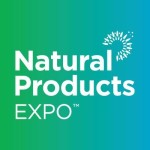 Expo West is blogger heaven. Well, that is if you are a blogger like me who is into all things healthy and wants to see what is new, different and even way out there.
I don't have time to do a full recap to do the awesome brands I met and tried justice.  I will do a highlight reel now and will be back with the details and with some great giveaways. I may have brought almost no clothes and some disposable ones so that I could bring back a ton of product to share and sample. (Heck, if you have read anything here in the last few years, you know I did exactly that!)
I got my pass to Expo West from my friends at Simple Squares. The plan was to walk the show on Saturday and work on Sunday at the booth with Kimberly (the Chief Square). My runner pal, Nicole, works for Aloha. She was out, too, and found us a great, local 5K so we did that to start the day. I ran over to the race (2.5 miles), met Nicole and Cheryl, ran the race (4th woman, 2nd AG, 21:18 (6:52/mile)) and ran back with Nicole. I grabbed some breakfast (because I knew I would be in sample mode all day and needed some "real food") and headed to the show.
By the time I got to the corner of the convention center, I had three adult squeezie breakfasts from Pumpkin Tree Snacks and a bag from Power Crunch. This was going to be a good day!
I got my badge and headed in. I was in a small arena (seemed big but then I realized the scope and scale.) I hit up Wilde Snacks to badger them about when they would be in Illinois (soon!!), grabbed a Nature's Bakery GF Fig Bar and told the folks from Enlightened that I want to be their new BFF. I was so excited that I did not take pix! Blogger fail.
I then set off to find our Simple Squares booth. There was a huge hall for Supplements and Manufacturers and a whole hall for Organic products. I skipped that one and headed into a second huge hall – big brands! Lots of new stuff from old faves! More to come on that. I met a kind man who explained the lay of the land. Mid-sized and emerging brands were downstairs, newer brands were a few floors up and new-new brands are at the Hilton. Whoa, I needed to make a plan!
I swung down and saw Simple Squares and headed upstairs to meet the guys from Olomomo Nuts. They are a Finds' fave and friend AND they had investor Dean Karnazes signing autographs. What?! On the way to the hall upstairs where they were, I checked out the new Superfood Larabars (launching soon), Figgy Pops from Made in Nature that I saw on Facebook and the "Ellie Goulding" Macrobar from gomacro (coconut, almond butter and chocolate chip – YUM!)
I made it up to the 2nd floor and there were two huge rooms! I realized that Olomomo was in the 2nd one so I saved the 1st one for later. I went over and found the guys and learned that Dean was in traffic. I chatted and grabbed some samples to give away and then checked out the room while waiting for Dean. I tried some great new products and got a challenge from Temple Protein Bars to try their bars that they say are the "cleanest" protein bars. They have flavors like Quest so I got scared. I am not a fan. I haven't tried them yet, but I will and I will be back with a full report. I tried some delicious, low glycemic oatmeal bars from Toosum (and got some to share with you).
I went back over to meet Dean and he was as nice as could be! He even invited me to do the ultra version of the SF Marathon with him in July. They run the course backwards before the race and then run the race. Well, that sounds awesome, Dean, but… I need to #beat1996 so I will just do it once, thank you! [Want to run the half or full with us? Use code TSFM2016ERICA for $10 off.]
I went to check out the second hall and had a blast with the folks from Chapul. They make bars with cricket protein. They loved my feedback and gave me some bars to share with you, too! They also gave me an awesome "Bring Insexy Back" t-shirt. I know, right? I checked out Brami Beans (which are made from lupine beans and are apparently the Italian version of edamame and have a ton of protein) – So good! Definitely getting some of those. They launched in NY and are online. I also grabbed a WTERMLN WTR. [Keep in mind I have probable tried about a dozen more things, too. I needed some hydration!] I loved seeing the awesome line extensions from Yumbutter! I funded their Kickstarter so I feel like I have a stake in it. They are coming out with Espresso Almond Butter and Sunbutter. I will be helping them spread the love this summer!
I went down to meet with Hail Merry. They have rebranded a few products and are launching tarlettes (AMAZING) and soon a new cashew hummus. It is to die for. I could have spent the whole day there chatting! I got some samples to share and coupons for free product to giveaway.
I went back down to the hall where Simple Squares is. The products there are in my "sweet spot." I met with the guys from Good Pops – all natural, organic frozen popsicles from Austin. I tried the new Coconut Lime (debuted at the show) and the Coldbrew Coffee. I also got some free product coupons to share!
I decided to head over to the Hilton to see the guys from Bubba's Fine Foods and give them some Simple Squares that I promised. On the way there, I grabbed some goodies from Nature's Bakery, Manitoba Harvest (new Hemp Bars), Skinny Pop, Kind Bar and It was super fun meeting new brands and seeing my friends from RxBar, too! You will be hearing more (and entering to win products) about Truth Bar, Fuel Snacks by Foodie Fuel, Pure Genius, Curate Snacks and more.
I headed back over to the lower hall to meet with the guys from Dang Foods. You may remember them from Sweets and Snacks and a review a few years ago. They make delicious coconut chips. They are adding onion chips to the line up. Think Funyuns that are made from real onions. Amazing! They also debuted a cacao coconut chip that was delicious!
I rounded out the afternoon with professing my love to some of my fave brands like Wild Friends, Jem Nut Butter, Oatmega, Whole Me and more.  I am a geeky fan girl and am not ashamed to say so. I tried a zillion kinds of coconut water and maple water, too. There were a lot of jerkies, popcorns, drinks, chips and chocolates to try. I didn't even check out supplements or big brands (unless they were where I was). [I did do some on Day 2.]
At 5, I went to help out with Simple Squares and to decompress. Phew. I met Ivonne and John for dinner and caught up with them. Ivonne is training for the 2016 Paralympics in Rio. Spending time with her always lifts me up! Afterwards, I took my haul back and tried to figure out how to get it home.
I will be back with more on Day 2 (spoiler – I have another big bag of goodies to share). I will be sharing the wealth with some great giveaways from both days in the weeks ahead.
What sounds the best to you about my recap? Which products are you most interested in?