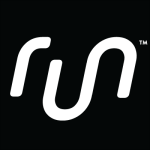 One would think that after running the NYC Marathon 15 times that I would show up prepared. Since it has become a destination race for me, that is less true. I realized too late that I forgot my PureFit bars so I went in search of some in Manhattan after coming up empty at the expo. I wandered in and out of running and food stores and wound up at Jackrabbit Sports. They did not have them either, but they did have Run Performance Gum. Curiosity got the best of me, so I picked up a pack of each flavor with some energy bars.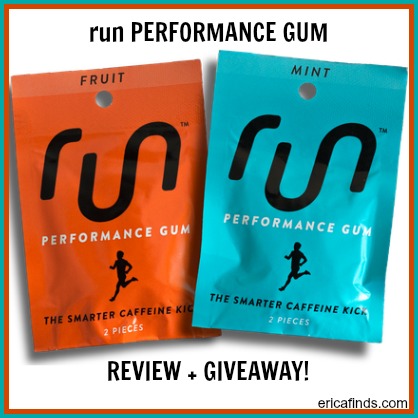 I asked the guy at the counter if he had tried it. He said that they just got it in and that it was made by Olympic athlete Nick Symmonds. If you read this blog, you probably know that I am a caffeine junkie. I don't typically drink coffee before races, but for events that start late like the NYC Marathon, I do get worried about the "lack of caffeine" headache. Despite knowing that you should never try anything new the day of a marathon, I brought a pack along to the race.
Before I tell you how it went, I will tell you about how Run Gum came to be. Did you know that Olympic 800 meter runner Nick Symmonds studied Biochemistry? As he was competing, he was always looking for a legal way to get an edge on the competition. He and his coach experimented with non-banned performance enhancing stimulants. Pulling from Nick's biochemistry background and experience, they "knew about chemicals that the human body needed to perform optimally." They focused on caffeine. They liked the impact but not all of the extra liquid from coffee or energy drinks.
Then, one day on the track, they came up with a solution – gum! They say, "Utilizing chewing gum as the delivery vehicle for stimulants to the human body allowed for faster uptake through sublingual absorption. Furthermore, this lightweight, zero calorie option would allow an athlete to run free without the unwanted liquids around in their stomachs. Truly, the smarter caffeine kick had been found."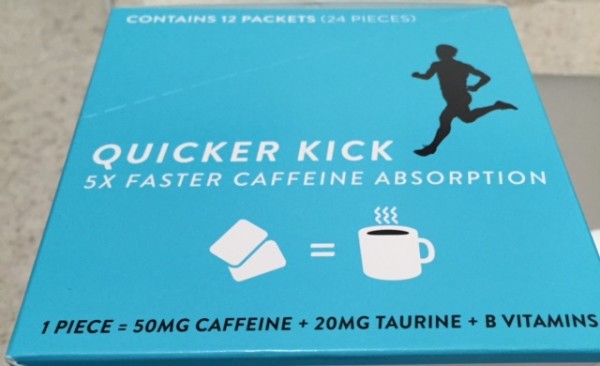 Each piece of Run Gum has 50mg of caffeine, 20 mg of taurine and B vitamins. They say that the gum has five times faster caffeine absorption and gives you a "full tank" on an empty stomach. It is also easy to carry and to take. They suggest one piece before the run and one after or two pieces at once for "extra kick."
Since I typically drink 3 or 4 cups of coffee per day, I went with two pieces before NYC. I tried the mint flavor. I liked the taste and the flavor lasted a long time. I popped it in my mouth as we were getting ready to get on the bridge (about 45 minutes before the start) and threw it away around mile 10. I also had a caffeinated gel at mile 10 or so. This amount of caffeine was perfect for me. I did not feel jittery and I also had no headache even at the end of the race. I have used one piece of the mint gum several times before running and two pieces at a recent cross country race. I tried the fruit flavor on a car trip on Thanksgiving so that I would not have to stop a bunch after drinking a big coffee. I loved the flavor. I was surprised, as I did not expect to like it that much. (I am usually a mint gum girl.) I shared some Run Gum with Kristin at the Schaumburg Half Marathon this weekend. She and the other gals I ran with liked the added benefit of B vitamins and are ready to check it out, too! I like Run Gum so much, I have purchased a monthly subscription which includes 10% off and free shipping and can be canceled at any time!
The nice folks at Run Gum have offered 3 lucky winners a sampler pack (2 packs of each flavor). Please use the Rafflecopter below to enter. The contest runs through Thursday, December 10th. 3 winners will be selected and notified on Friday, December 11th. Winners must be US residents, 18 years of age or older and the offer is void where prohibited.
If you are reading this on Cyber Monday, get 25% off on Run Gum. You can keep up with Run Gum on Twitter, Facebook and Instagram. They also have a cool company culture and mission. Read How We Run to learn more.
Please note: I was not compensated for this post and I did not receive any free product in exchange for this review. Prizes will be furnished by Run Gum. All opinions are my own.