Everyone is talking about "eating clean" these days and there is a good reason for it. It works! Eating whole foods and avoiding processed foods can help you rev up your metabolism to look and feel great. I am proud to tell you that I have not had a single piece of candy in almost three weeks because I have been participating in Laura's  "September Reset – 21 Day Challenge." [I know this should not be something for a grown woman to be proud of, but my friends know this is a BIG DEAL for me.] Laura's challenge is a 3 week scheduled clean eating challenge with a Facebook group for support. It has been a great "reset" for me and I have been enjoying Laura's perspectives and ideas.
I recently learned that Finds' fave health coach/running coach Sara is launching an 11 day clean eating program. She is going to tell you about it. I am going to follow the program in October to get ready for NYC Marathon and I will report back on how it goes and what I learn.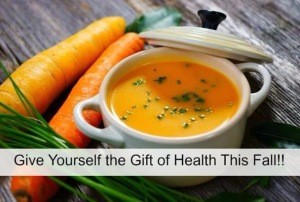 Here's Sara to tell you more:
Clean eating in the fall is essential for building a healthy immune system (back to school, anyone?) and strengthening your digestion. It's a chance to slow down and give your body a break after the summer months when the outside environment often hampers digestion and healthy habits.

Our bodies go through shifts during every season. Clean eating during the fall allows your body to shift gradually into eating foods that are designed to be eaten during this time of year. Foods you craved and ate during the summer may be counter-productive during the fall season. In this 11 Day Clean Eating Program you will find foods and tools that you need to support your metabolism and immune system through the changing seasons. The biggest benefit I have found to this whole food-eating program is it helps prepare our bodies for the upcoming winter months. This means fewer colds, less internal inflammation, and more consistent elimination for proper detoxification.

There are a myriad of benefits of clean eating in the fall. Participating in a clean eating program such as this one will allow you to:

Lose unwanted weight and bloat
Improve your digestion and boost your immune system
Increase your energy and feel more alive
Kick the sugar and caffeine cravings
Reduce mood swings and depression
Jump start and reboot your metabolism

You deserve a program loaded with all the recipes and step-by-step instructions that will leave you feeling lighter with more energy.

Clean eating doesn't have to be about deprivation or complication. Based on whole foods rather than pills or powders, I have created a program that is natural, safe, and effective. Once you experience for yourself how great you feel when you've stepped off the sugar roller coaster, you won't go back.

Have questions about the program? Here are 10 FAQs before you buy.
Click here to learn more and sign up for the Clean Eating Program. It is only $37 and you keep all of the materials so that you can "reset" any time!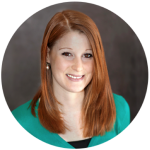 Who is Coach Sara?
Sara is a certified nutritional health coach and certified running coach. She believes a healthy lifestyle is all about balance and works with people to create small shifts that have a big impact on their health. She is passionate about, helping people feel better by learning how to take charge of their health starting with good nutrition and a healthy lifestyle. Her approach is a practical and compassionate one. She understands that maintaining a healthy lifestyle can be difficult for many reasons, but she is confident that she can help you make meaningful improvements to your health, and well being. Check out Coach Sara for more information.
Please leave any questions for Sara in the comments section and she will swing by to answer them! You can also follow Coach Sara on Twitter and Facebook.
Have you tried eating clean? How did it go?
PS. Don't forget my giveaways!