I was running yesterday with some of my "girls" and it was chilly and windy again. Emily and I started talking about disposition and happy people versus unhappy people. We agreed that we are both disposed to be generally happy people, but that there are things in life you can do to happy/happier.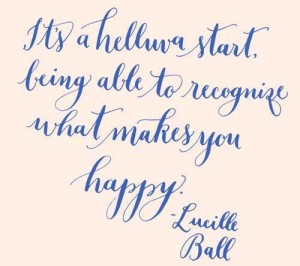 Emily mentioned that tomorrow she is starting a 100 day happiness challenge and invited me to join her.  She told me that you take a photo of something that makes you happy every day and post it on social media (or if you prefer, you can submit it to the 100 happy days website privately). She tells me to "google it." I googled it and below is what I found.
---
We live in times when super-busy schedules have become something to boast about. While the speed of life increases, there is less and less time to enjoy the moment that you are in. The ability to appreciate the moment, the environment and yourself in it, is the base for the bridge towards long term happiness of any human being.

71% of people tried to complete this challenge, but failed quoting lack of time as the main reason.These people simply did not have time to be happy. Do you?

How? Plain and simple. Every day, submit a picture of what made you happy!

It can be anything from a meet-up with a friend to a very tasty cake in the nearby coffee place, from a feeling of being at home after a hard day to a favor you did for a stranger.

#100happyday challenge is for you – not for anyone else.
It is not a happiness competition or a showing off contest. If you try to please / make others jealous via your pictures – you lose without even starting. Same goes for cheating.

Register HERE

Why would I do that?

People successfully completing the challenge claimed to:
– Start noticing what makes them happy every day;
– Be in a better mood every day;
– Start receiving more compliments from other people;
– Realize how lucky they are to have the life they have;
– Become more optimistic;
– Fall in love during the challenge.

Even when the challenge is over the collected 100 happy moments can always remind you about the beauty of your life. For that, you can receive a little 100 page book with your 100 happy days at the finish line of the challenge!"
---
Starting tomorrow, March 31, I am going to do this challenge. Who is with me?
PS. You know hosting giveaways makes me happy, so check out my Atayne giveaway, Nakd Bar giveaway and Spring Into Fitness Blog Hop giveaway (ends today)!