My husband recently commented that my blog has made me into an "uber consumer". (Read: "Honey, aren't you buying too many things? We seem to have so many little boxes showing up every day. Are you spending all of our money?") I guess I should not reply "No dear, I have always purchased a ton of things on sale, you just never noticed before." As usual, the truth is somewhere in between.
This comment helped me decide to report back on the deals I have purchased of the ones I have written about on the blog and let you know the good, bad and ugly of it.
I started the blog in April and here is what I have bought/done:
– A Lifebooker deal for KS Style Consulting – Katie helped me get organized, get rid of some things and sell some things on consignment. It was quick, painless and fun. Survey says "SUCCESS!"
– I got a screaming deal on Vega Whole Food Optimizer shakes – half off from Vitacost. It was worth it but it is sitting in the cabinet unused, so I have to work this into my breakfast — maybe I need to bring it to work? Survey says "Not Bad!"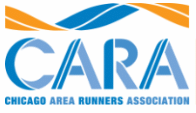 – I went viral with my CARA discounts and am saving over $350 this year! Survey says "SUCCESS!"
– I got 24 Earnest Eats bars for $28 and they are delicious. I shared with colleagues and friends and am still working on them for breakfast, snacks and on the go treats. Survey says "SUCCESS!"
– I got a Rue La La deal for me and 3 friends (2 rooms) at Canyon Ranch Miami for $750 (per room) for 2 nights with $200 spa credit per room – about 1/2 the rack rate. We had an AWESOME time. It was a great deal! Survey says "SUCCESS!"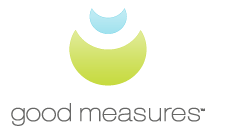 – I joined a FREE pilot of Good Measures – a healthy eating app and have been working on getting higher scores with better choices on my meals and exercise. I am up to 93/100 today. Survey says (definite) "SUCCESS!"
– I used a 30% off deal for a sale item (or maybe 2) at Athleta – well, honey, I would have bought that one anyway! Survey says "SUCCESS!"
– I got the Gilt City deal for the klutch club – 3 months for $34 for boxes worth $40 – $80 per month. I have only gotten one so far but I drank the coconut water, gifted a prize for a reader ($25 off moving comfort sports bra) and I still have my $25 off coupon and have other cool deals to use. I can't wait to share the next 2 months finds. Survey says "SUCCESS!"
– I got a Living Social deal for Artizone – a new site that delivers local goodies that are hard to find in Chicago. $25 for $50. I got some great stuff including Mama's Nuts and Gary's popcorn. While the deal was worth it, this is probably one where I bought stuff I did not need just because it was a deal. Survey says "Not Bad but Ask Myself If I really NEED IT."
– I bought the Daily Candy deal for Meez Meals – I have not tried them yet so TBD but the menus look amazing
– I bought the Active.com Schwaggle for Mission Endura Cool Towels ($20) and lip balm. I have not tried them yet so also TBD (and they look different than I expected).

– I got the Active.com Schwaggle for 22 Days bars $17 for 12 including shipping. I shared them with a friend and had one yesterday for breakfast. They are delicious and great balanced nutrition when you need something fast. Survey says "SUCCESS!"
– I donated $25 to a crowdrise fundraiser for the NY Road Runners Club Team in Training and won a free pair of Asics shoes. Survey says "SUCCESS!" and a Win-Win!
– I signed up for the $10 Bloomspot deal for the Last Minute Travel Club. I have done a bunch of searches but no reservations yet – so jury is out. For $10 should be a "SUCCESS"
– I did yoga and natural cooking with Suzanne Ko and Amanda Skrip at the Whole Foods Wellness Club in Chicago and scored a ton of goodies (plus a great workout AND delicious, healthy lunch). Survey says "SUCCESS!"
– I got the Lifebooker deal for the Salt Cave in Oak Brook with a friend for $20 – mine was actually free because of referral credits. We haven't tried it yet, so TBD but likely a SUCCESS for FREE!
So maybe the husband is right – that is a lot of shopping but certainly more successes and useful items than not – wouldn't you agree? Oh yeah, and I posted WAY more deals than I bought. Right?! Who is with me?
So speaking of deals… (that I did not buy!)
– Google offers has $25 for $50 at Bluefly I used to shop there a lot but have not in a while. Check out the site and see what you think. There are some good local offers now, too – like 5 yoga classes at the Lab for $29 (regularly $52)
– I am curious about this $29 haircut and blowout at Bailey Hughes in River North on Lifebooker – has anyone been there? Worth the risk??
Links I like:
Vital Juice had three good posts "by the numbers" from Shape Magazine:
– 10 minute total body workout
– 4 Hidden Summer Diet Disasters
– 10 Sneaky Sources of Body Odor (I know, but it is important!)
Also, I "stumbled upon" this cool info graphic from the Greatist "The Complete Guide to Workout Nutrition"
Well that was more than a mouthful! What do you think – too much shopping or just right?