I only briefly mentioned my "15 minutes of fame" as a "real runner" spokesperson for the Fleet Feet Chicago Women's Half Marathon (& 5k).

There are only 2 more weeks until race day, so I have to milk it (as I think my "modeling" days are likely done.) I am excited to do an all women's half marathon as I missed the NY Mini 10k this year which is always a ton of fun. Fleet Feet is awesome and I know the volunteers and staff will be great on race day (and we'll have lots of cute men-folk cheering us on!)
In all seriousness, the really cool thing to me about this race that it on the weekend of the 40 year anniversary of Title IX. Title IX made it possible for me and my girl friends to participate in sports growing up, to learn to be teammates, to try harder than we knew we could, to learn the value of hard work AND the value of good luck and to be in the game. When they asked me "why will you run?" in this event, I said "because I can time and time again" (see a better explanation here). I run because I am able to, because I love the feeling of accomplishment and the scores of friends I have made running. If I realized the significance of the date, I would have added to honor those who made it possible for 5,000 women to have the confidence and ability to run a half marathon together.
[In the spirit of my usual posts, the race also has awesome swag — a yoga mat AND a tech shirt — and really cool sponsors who I am sure will give out samples!]
So what is stopping you? There are still spots! Come on ladies – let's do this thing because we can! (There is a 5k, too!)
The details:
Sunday, June 24 | Grant Park
7:00am Half Marathon Start, 7:10am 5K Start
Register today, and secure your yoga mat & spot in the race!
Let's see some other fun stuff…
– I found a cool, free app this week: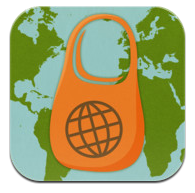 "Make Change. Not Waste" is a green living initiative that rewards Whole Foods Market® shoppers with coupons for green lifestyle actions, while raising awareness and donations to alleviate global poverty through the Whole Planet Foundation microcredit. After completing 10 green actions, the customer can unlock one of more than seven coupons from leading green brands including: Alexia Foods, BlueAvocado, Dr. Bronner's, Frontier Co-op, Organic Valley, Nature's Path or Stonyfield or they can choose to donate a percentage of the coupon value back to the Whole Planet Foundation. Go to iTunes to download. Seems worth a try!
– In the things that make me go "hmmmm" category. My friends at Groupon have a special offer on Zaggora Hotpants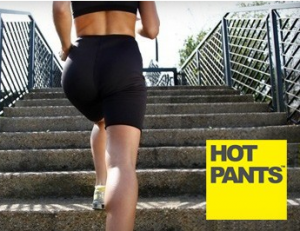 The CLAIM: "Zaggora's hip-hugging HotPants—which come in flare, capri flare, and original shorts styles—naturally and efficiently amp up weight-loss regimens by targeting fat deposits with infrared rays. Made from a comfortable bioceramic material, the shorts' Celu-Lite technology smoothes thighs and other dimple-prone areas by warming body tissues and promoting lymphatic drainage. This process boosts sweating by up to 80% and aids in eliminating the toxins responsible for cellulite, slimming bodies by up to two jeans sizes in two weeks. Patrons can sport HotPants while awake and active, asleep in bed, or executing a series of high kicks when sleepwalking."
Well… my $26 – $49 will be well spent other places… but I doubted the Thighmaster (and several hundred people have bought the deal apparently.) Who knows? Could work – what do you think??
In other deals:
– Need a Father's Day present? Check out some cool gifts at Gilt City. They have a great deal on lobsters and surf and turf and at case-mate.com where you can make dad a cool custom iPhone or iPad case! (both 50% off!)
– Ooh and NYC friends, here is a good one for you or the dad in your life. Gilt City NY has offers for facials, training sessions and massages at Clay Spa in Greenwich Village. 72% off and includes a one-week, all-access pass to the gym facility, group fitness classes (yoga, pilates, cycling, bodyBARRE, strength and core, and more), saunas, roof deck, fireside member lounge and Clay Café. Please someone do this and tell me all about it!!
– Or give $10 to Special Olympics via this link at Groupon (For every 41 people who donate $10, Special Olympics Illinois can sponsor 3 athletes at Special Olympics Summer Games) or choose another great cause in your dad's honor!
Whatever you do for the dads in your life, please tell them how you feel and be grateful for every day you have your dad! He may not be perfect, but he's yours.