Please note: This deal has ended.
So I watched Forks Over Knives and have been following various health and wellness sites on the internet. Many are espousing a plant based diet. The idea of plant based protein is really interesting to me. (What plants have lots of protein?)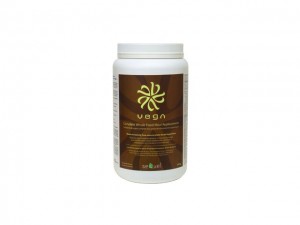 I saw Vega Complete Whole Food Optimizer a bunch of places and then on sale at Open Sky. I passed it up and then got a deal from Vegan Essentials. The deal was $39.95 for a large container (retail is $75 but mostly you can get it for around $50) and an extra 10% off if you buy 2 flavors.
The selling points on Vegan Essentials:
"Formulated by elite vegan athlete Brendan Brazier, one of Canada's top professional Ironman Triathletes, Vega is the first and only whole foods based, 100% vegan meal replacement on the market. A synergistic collection of plant-based superfoods, Vega is not only a complete meal replacement, but also an ideal daily health-optimizing supplement. Each serving of Vega supplies:
– 25g of complete, broad spectrum protein from hemp and yellow peas
– 15g of soluble and insoluble fiber
– 7g of essential fatty acids
– 2.5g of ChlorEssence (high CGF chlorella)
– 2.5g of MacaSure (gelatinized vegan maca)
– Antioxidant berry complex (800+ ORAC)
– 24 natural vitamins and HVP-chelated minerals
– Dairy-free probiotics and digestive enzymes"
So for the deal price (15 servings per jug — and you can use half servings) – I figured it seemed worth a try. I got Chocolate and Berry flavored. You can mix with cold water or into a smoothie. I am not much of a smoothie girl so I tried 1/2 a serving of chocolate in cold water. Survey says — GOOD! and fast! and healthy. I may bring this into my new office with a shaker and "voila" – breakfast!